Ok, Shocks, Stators, Mosfet R&R & K&N Under Tank Air Filter Mod & Misc. for sale.
---
So, I'm cleaning out some of the left over parts I've got.
All Prices include shipping.
(Sold). The Shocks are in good shape & the air still works. $65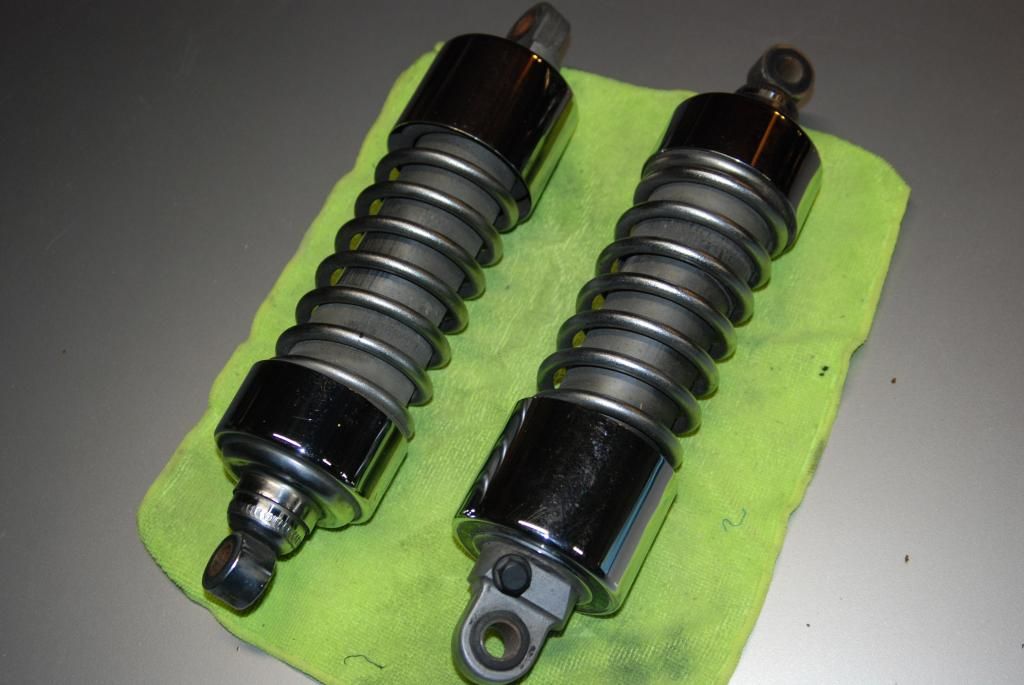 Both stators are shot. These would be for rebuild only.
$25 for this one. No Grommet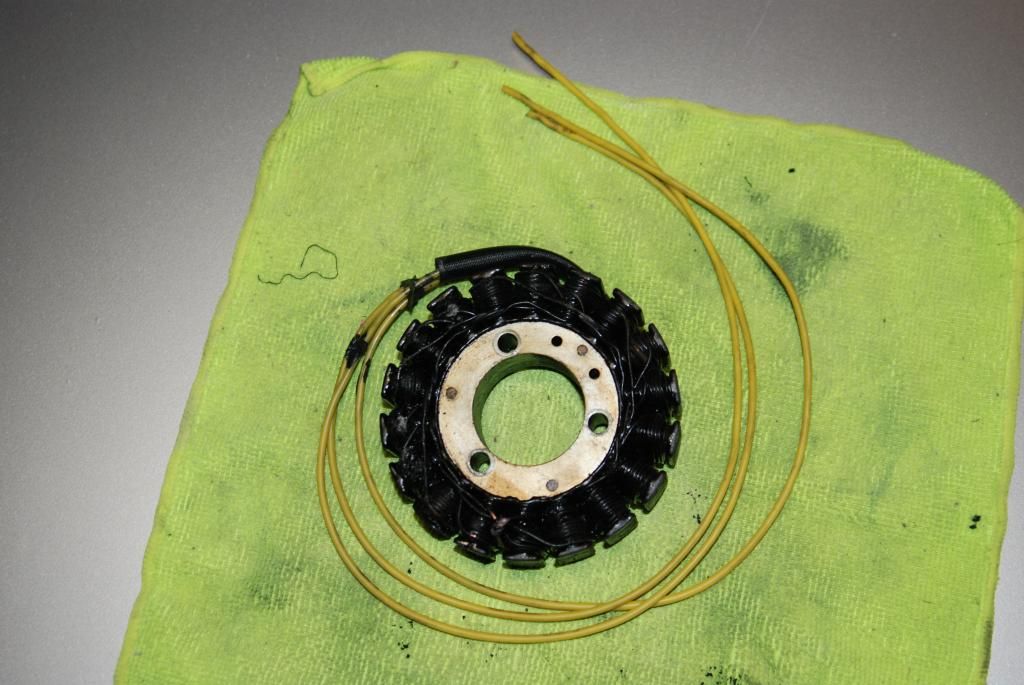 $30 for this one. It still has the grommet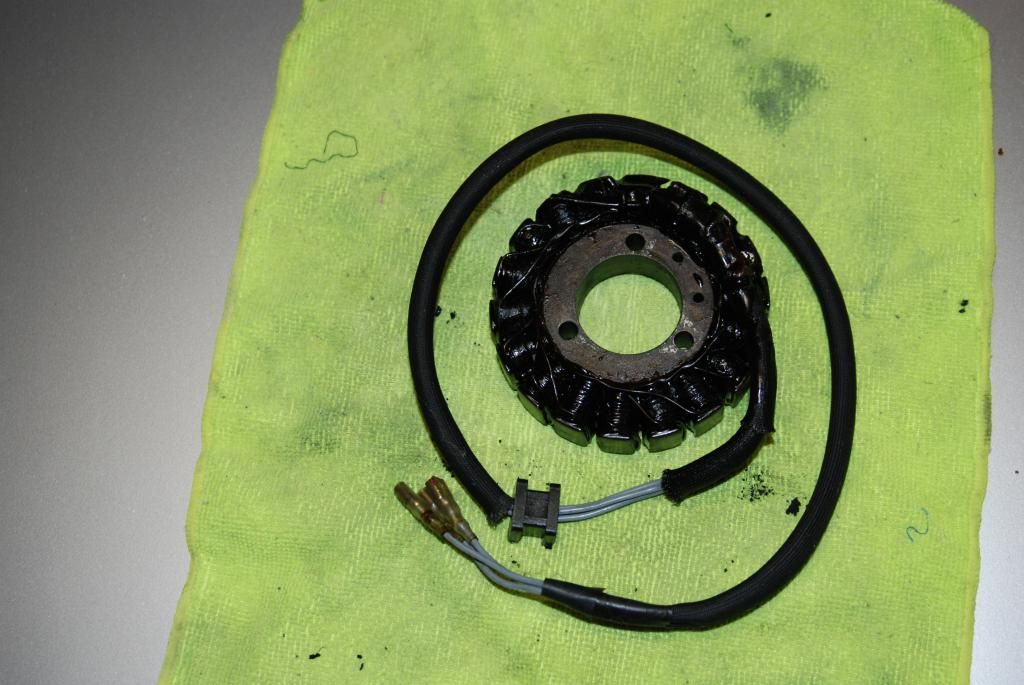 Mosfet R&R. It's a tad on the tall side, not sure why. You could probably trim it.
It's a FH011AA Left Three terminals are stator leads, then pos. then neg.
$40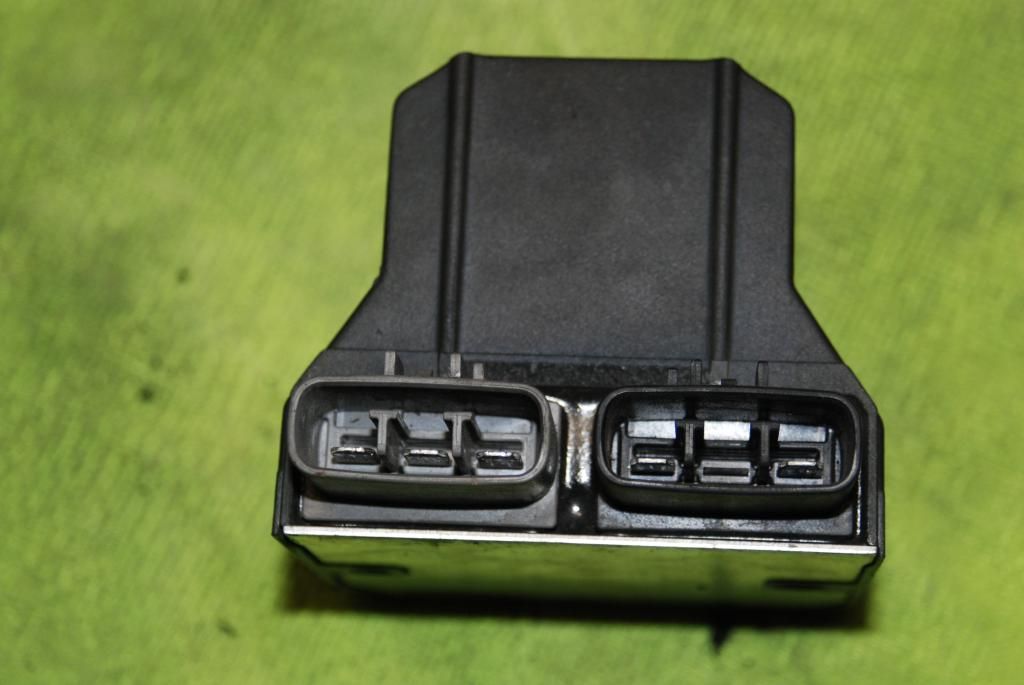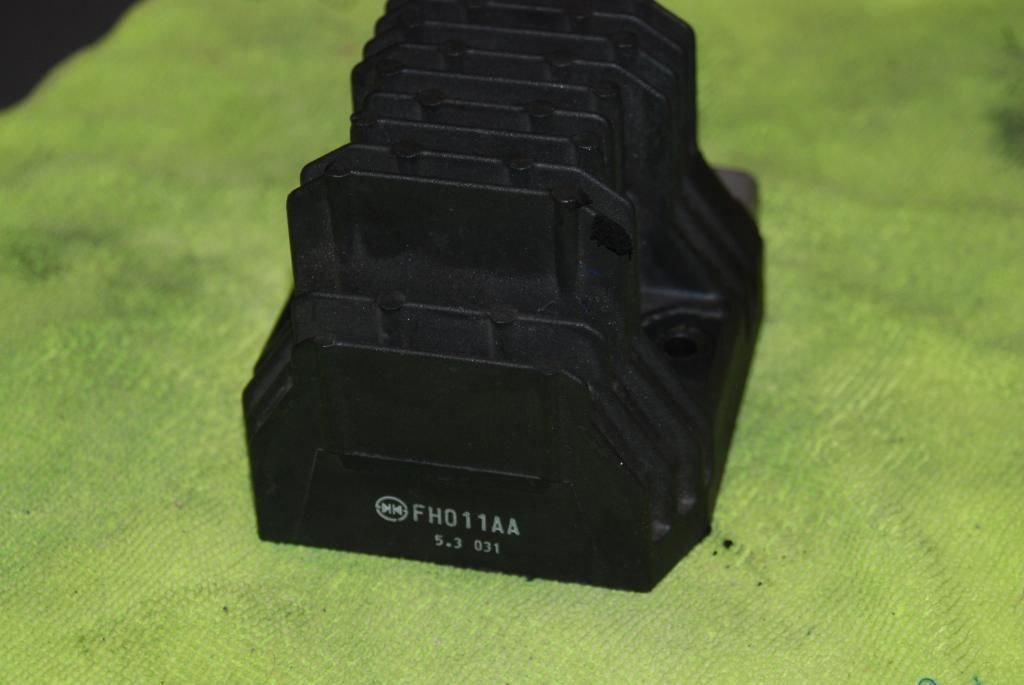 Coolant Cover. It's been painted silver. $15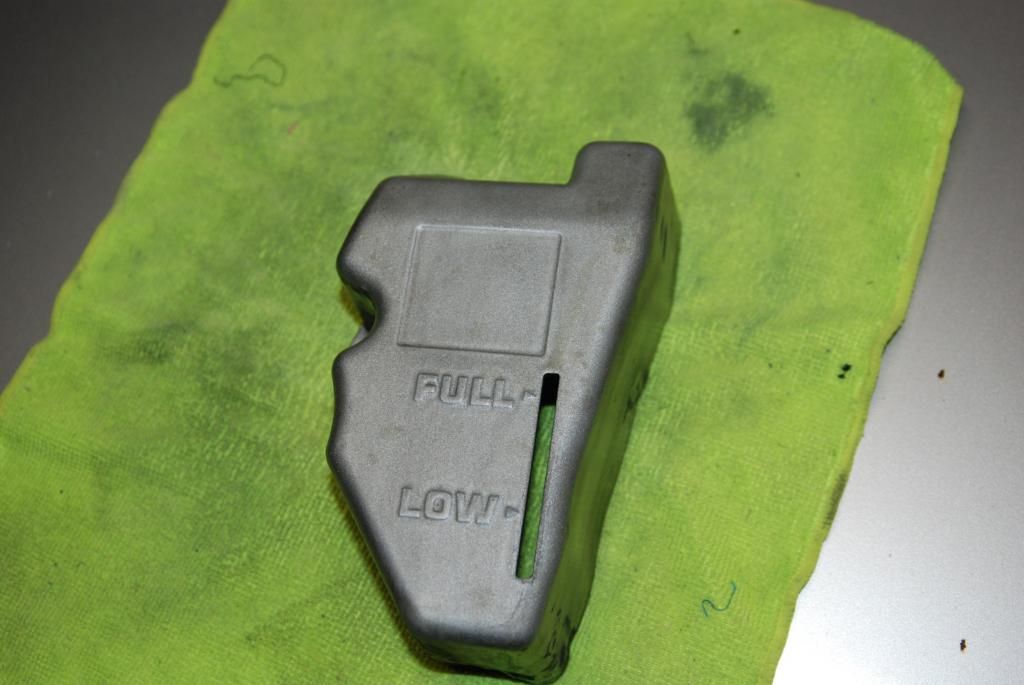 Grab bag of parts, or if you want something out of it. Doesn't matter.
DS Foot peg frame mount, Chrome license plate mount cover, license plate light (w/bulb), Front peg rubber, exhaust mounts for pipes & cable guides (chrome good)
Lot, $30, individual, we can work it out.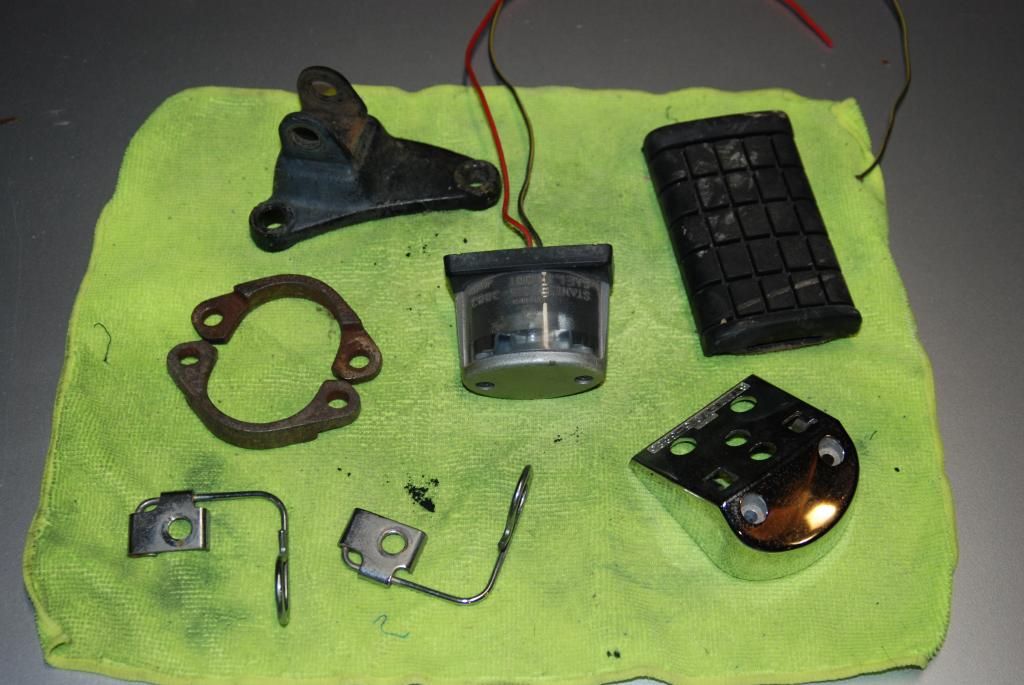 (SOLD) Under Tank K&N filter mod. Others have done it succesfully, I didn't have the patcience to tune it. The carb boots have been trimmed to accomidate the clamps. Don't have to booger yours. $40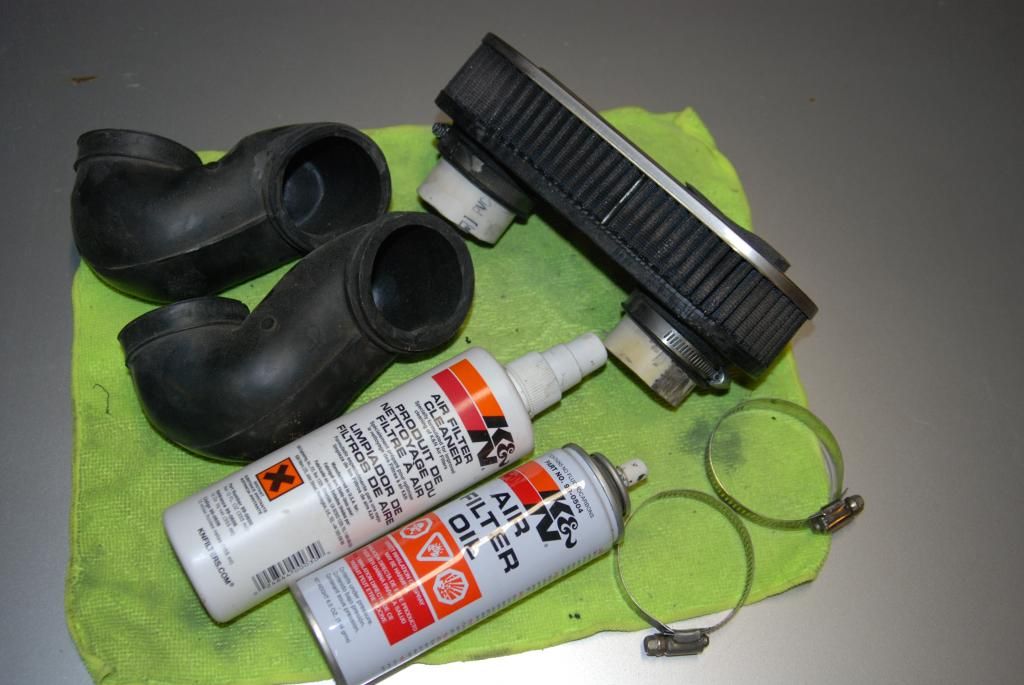 Thanks to everyone who makes a purchace.
---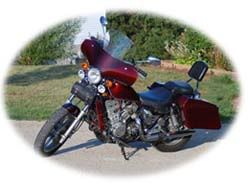 Orig. 8600 Miles 5/12/7 Currently 50,500Miles

Owners Manual
Repair Manual Download
Mosfet RR Test
Goof Proof Stator Test
VoIP Doc's Ear Shave & Re-jet Procedure
Hyperbuzzin's "How To Post Photo's.
Mosfet R&R Headlight Fix.
---
Last edited by kanuck69; 01-09-2014 at

01:58 PM

.
Senior Member
Join Date: May 2013
Location: PRINCETON, WV
Posts: 468
---
2003 kaw vn 750 pushing 40,000 miles.
tp stator
dampers
coil relay mod
other stuff not listed
mustang seat
motorcycle repair at a stealership 1 million bucks, repairs with the help of the Vulcan750 forum priceless.
ass hole extaordinaire
Join Date: May 2012
Location: Sulphur Springs TX
Posts: 3,780
damn too late i wanted that filter set up
---
Quote:
Sucks getting old but it beats not getting old.
i got my helmet but it sure makes licking the windows a chore
cell phone number for anyone who needs it 214-516-1738
photobucket link
http://s1066.photobucket.com/user/newrider9984/library/