Custom Apparel, Shirts & Hats.
---
I started my own custom vinyl graphic business this spring doing custom decals and signs. I'n now expanding to doing custom vinyl heat transfer shirts (and soon hats).
I just purchased a heat press for doing shirts two weeks ago and yesterday i just ordered my first supply of shirts and heat transfer vinyl..

Currently i have 10 Large and 10 XL Black shirts and white vinyl for them..
As i sell these and make more money i will buy more colored shirts and vinyl.

So if u want any custom graphic t-shirts please let me know.
My first supply is limited...but i figure black shirts with white graphics is an easy seller specially for us bikers!!

Thanks guys!!
A quick list of graphic stuff'

Skulls and bones
Motorcycles
Dragons
Weapons
Women
Flames
And more...
U can add any custom text!!! To say whatever you want.


A bud wants me to do one for his girlfriend...it will be a door and it will say "please use the back door".
Anyone interested in a custom VULCAN 750 shirt?
I can put these decals on shirts!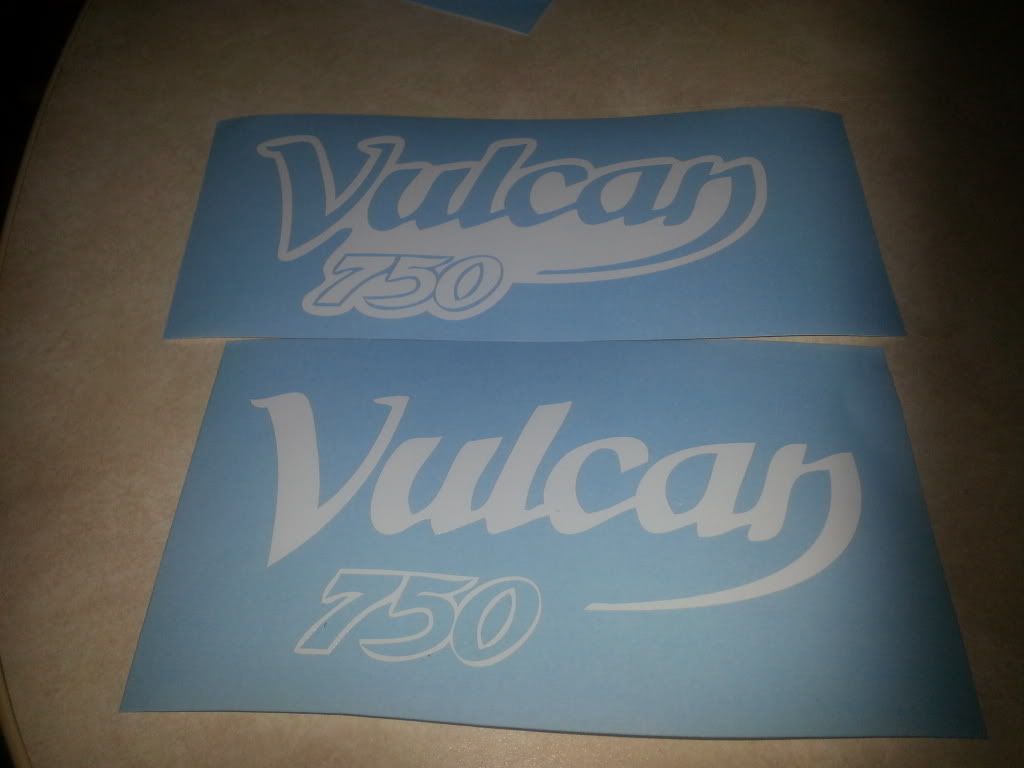 Also, does this kinda look like a vn750??
i can modify it a tad and remove one of the exhaust pipes, but some guys have the two pipes on one side..