Powdercoated Stock rims -125
---
Anyone interested in a set of powdercoated rims? I have an extra set of stock wheels from a build. ( I replaced the originals with shiney silver ones off a newer bike )
They are off of a 85 vn700. I do powdercoating and can do them in any color.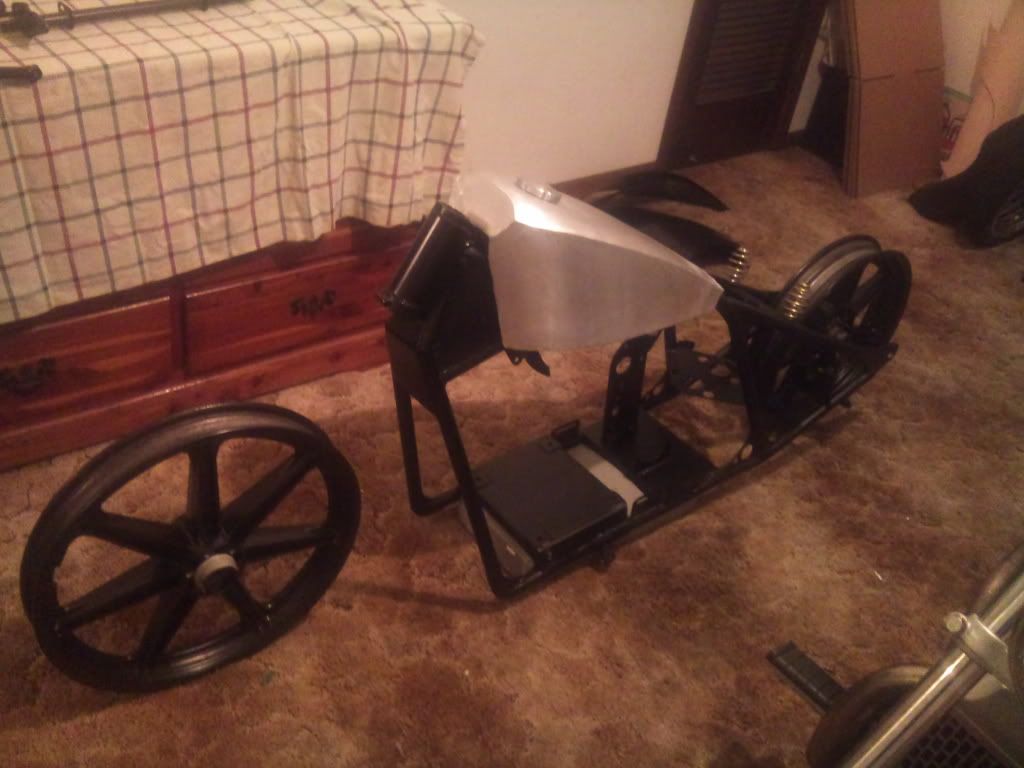 This is a frame and wheels for my other bike build, I just powder coated these last week.
Frame is Black magic, and wheels are 20% gloss black.
I have a few variations of black, Silver, Gunmetal, Red, Blue explosion, white, powders in stock. I can order other colors as well.
125 for the set + Shipping.
Please message me if interested.
I should add that we can do multicolored rims as well, However that will be extra
Super Member
Join Date: Aug 2011
Location: So Cal
Posts: 30
Rims on our kz650, Pretty much the same rims.