Young Gun
Join Date: Jun 2010
Location: Kansas City
Posts: 213
Looking for a Carb boot
---
Looking a for rear carb boot.
I believe my bike was missing on the front cylinder so I pulled the carbs. So far I found a clogged jet that I believe to be the cause. I'm running filters on the fuel lines but did find that some genius PO hacked up the carb boot.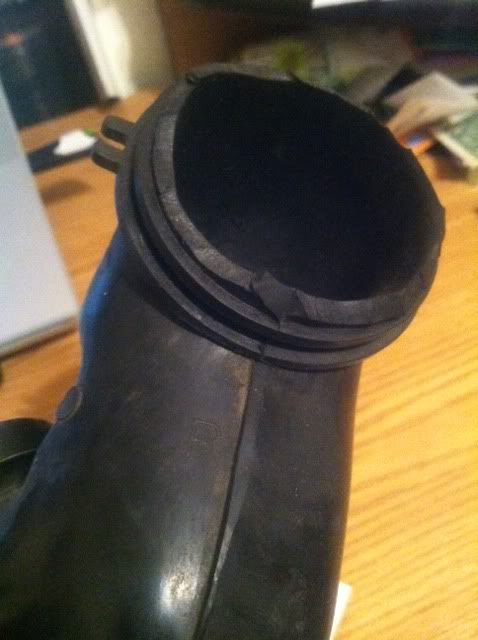 I'm guessin they were especially unskilled/impatient when putting the boots back on at some point.
I'm hoping someone's got one left over after an ear shave? I can find one on eBay for sure, but for $40 I might as well put it toward my own ear shave!
Members who have donated towards server costs
Join Date: Mar 2011
Location: NJ
Posts: 301
PM Sent
---