Cobra Dual Sided Exhaust trade with stock
---
I have a set of Cobra dual sided exhaust pipes on my 2002 750. I am looking to put stock exhaust back on it (don't like the loudness of the cobra's - personal taste thing). Im located a few hours north of Dallas, but can ship. If anybody has a good condition set of stock exhaust, PM me! I'll get pictures of it on here as soon as im back in town (Thursday).

Thanks!
Banned
Join Date: Mar 2009
Location: Cedar Grove, NC
Posts: 431
Kanuck, 'preciate the offer, but im looking for bone stock.
Attached is pics of the Cobras
i have stock exhaust i would trade only thing is the baffles have been drilled.(not out just like 6 holes around the end) I dont know if you would still want to trade but let me know
sorry for the bad pic its the only one i have at school.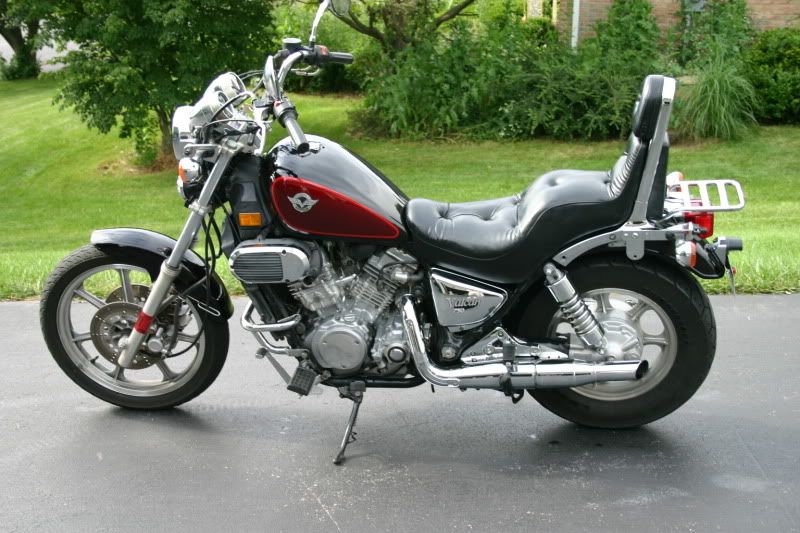 ---
Last edited by dbking321; 03-23-2010 at

12:02 AM

.
hope you enjoy the pipes i cant wait till next weekend to get them on
Junior Member
Join Date: Apr 2012
Location: Moundridge, KS
Posts: 1
Im looking to swap
---
I have an 06 Vulcan 750. I am looking to swap the stock exhaut for a cobra kit. Id definitly be interested in talking about what kind of deal you were thinking of.