Progressive Air Pump 30psi and meanstreak seat.
---
Progressive Suspension GP3-60 0-60psi pump, Never used!

Bought this pump just before I ended up selling my vulcan, opened it to check it out but never actually used it, I think I ended up paying about $60 shipped.

Asking that much $60 or PM me with an offer.

Also have a stock meanstreak seat, never did anything with, decent shape, no tears, looking for $70 shipped or PM me with an offer.

Pics will be up at some point soon.

Thanks for looking.
---
Last edited by Identitycrisis; 10-29-2009 at

07:02 PM

.
Join Date: Sep 2009
Posts: 4
yeah pics would be nice.
finally got some pics, sorry for the delay, Ive been busy at work
Meanstreak seat: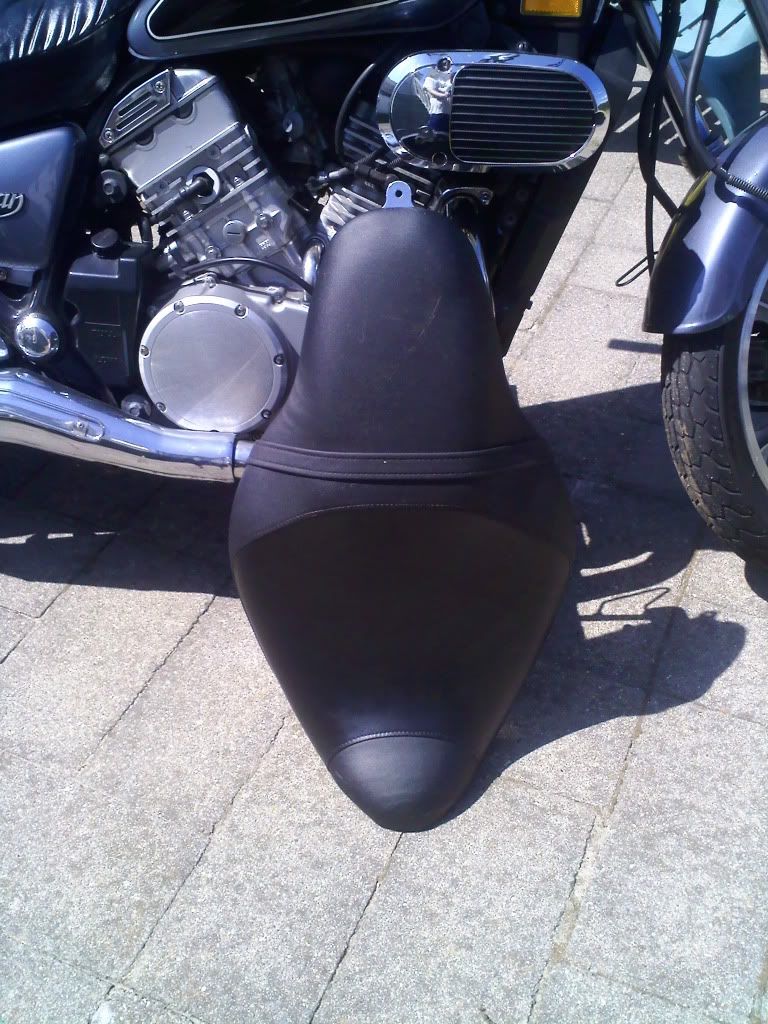 Progressive Pump:
---
Last edited by Identitycrisis; 02-03-2010 at

10:26 AM

.
Join Date: Nov 2009
Posts: 2
Yes, I still have it, I will send you an email.
Member
Join Date: Sep 2009
Location: Greenville, SC
Posts: 43
seat
---
Will that seat fit our bikes? I know you would have to modify the back but would it lock into the front ok, or is the a large gap between the seat and the tank?
- Hutch750
Just bumping this up again, Still have both the seat and the Progressive air shock pump.

Id like to move these, the pump has never been used when i bought it, never fully installed on the bike.

The seat will fit the VN750. I have already flipped the side bracket, it requires 2 holes to be drilled into the frame and threaded for screws, then one on the fender. if you push the seat all the way forward there is a slight gap, but not much at all. I wanted to sit further back, this seat gave me the opposite effect, so I never used it. I tried ebay but with no bites.

Prices are OBO. I will be more proactive in checking here if anyone is interested.
Member
Join Date: Mar 2010
Location: Moncton, New Brunswick
Posts: 48
I may be interested in the seat if it's still available and if shipping isn't too bad to Canada.