Senior Member
Join Date: Jul 2009
Posts: 686
Yuasa YB14L-A2....free
---
Well, as a new owner, I'm heeding all the advice and installed a new MF/AGM Deka ETX15L.
Now I have a perfectly good OEM Yuasa YB14L-A2 I'll give away....so, if you're somewhere around the Delaware Vallley (Philly area) and want it, let me know.
BTW: need a battery? Try
http://www.tristatebattery.com
now where's that UPS guy with my backrest?
Simple Solutions
Join Date: Jun 2008
Location: SEQUIM, WA
Posts: 965
there are places that will pay u to take it to them in seattle the place is budget battery please dont give that wet cell bat to any of us
---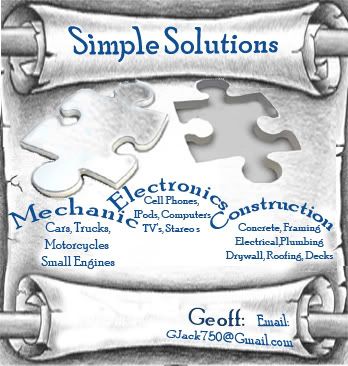 Stator #3
MF AGM
DeGoated
Ears Shaved
R/R relocated
Rebuilt
She's worth her weight in GOLD
If u dont have it already Here is the
Service Manual
How To
Test the Stator
Senior Member
Join Date: May 2008
Location: Portland, OR
Posts: 736
First thing I did when I picked up my VN750 was replace the battery with an AGM type (based on all the advice of this forum). The orgiinal wet battery was still good, so I put it on Craigslist and it was snapped up in minutes (literally). Kid who took it was working on project bike and just wanted a cheap battery to start it.
---
Chris Glennon - Portland, OR
Member
Join Date: Aug 2008
Location: Twentynine Palms, CA
Posts: 96
If you cant find any takers you can always drop it off at your local autozone... I did that with my old one and they took care of it for me!!
---
http://profile.imageshack.us/user/Fester42
1994 VN750
Tins/Head lamp - flat black
Front fender ditched
Rear fender bobbed
Powder coated rims
Recovered seat
Progressive 11.5" shocks
Progressive fork springs
Jardine "rumbler" exhaust - wrapped
Relocated horn
12" Z-bar ape hangers
MF Battery
Motion Pro Throttle Cables
Venom 110/90-19 170/80-15
Side mount License Plate/ Brake Light
Aftermarket signals
Speedo - Acewell