Junior Member
Join Date: Apr 2009
Posts: 3
Day Long Riding Seat
---
Hi all,
I'm floating around a possibility I may sell my NEVER USED, NEVER ON THE BIKE day long riding seat with back rest for the driver and a seat for the passenger. I'm 225 and the seat was designed for my weight and the VN 750. What makes me sick is I paid just over 1000.00 dollars for it about a year ago. It's leather with vynal sides... My bike is in pieces, all powder coated and I'm thinking I'll need the cash. Any one remotely interested?
Members who have donated towards server costs
Join Date: Dec 2008
Location: Monroe, LA
Posts: 4,699
Let me be the first to ask: Got any pics?
---
I'm keepin' all the left over parts. I'm gonna use 'em to build another bike!
_____________________________________________
"Black Beauty"
1989 VN750 acquired December, 2008, 6,711 miles
Currently 23,298 miles
Old Blue
2001 Honda CMX250 Rebel acquired July, 2008
1987 VN750 project bike, acquired August, 2009, 33,000 miles and balancer sticking out of the case, currently awaiting attention and parts
Old Truck Junkie
Join Date: Jul 2007
Location: Roby Texas
Posts: 4,130
Sorry to hear of your predicament.
Anyways, welcome.
---
02 honda sabre 1100
The Professor
Join Date: Feb 2008
Location: BUFORD, GEORGIA
Posts: 3,147
Is it a Russel Day Long seat? What colors?
---

85 VN700 "Old Yella"
REBUILT ENGINE
CUSTOM PAINT
VANCE & HINES CRUZERS
EAR SHAVED AND RE-JETTED W/K&N'S
DUNLOP ELITE K591 FRONT & REAR
VOLTMETER
SYNTHETIC BRAKE FLUID
SYNTHETIC OIL & GEAR LUBE
PLEXISTAR 2 WINDSHIELD
SPLINES LUBED
ACCT'S GREASED W/TOC SPRINGS
COASTERD
LEATHER SADDLE BAGS
LEATHER TOOL AND ROLL BAG
PICKUP COILS GAPPED AT .018"
NGK CAP, WIRES, IRIDUMS
BARNETT FRICTION PLATES & SPRINGS
CUSTOM GRIPS, MIRRORS, LEVERS
ORIGINAL STATOR & R/R 14.5v
DEKA MF AGM ETX15L
Best Auto/Moto Insurance | Motorcycle Protection Today | FREE Trade-In Quote
Join Date: Apr 2008
Posts: 124
I might be interested in your seat but post a pic and how much your asking for it.
At Least I Can Spell!
Join Date: Jan 2009
Location: Monroe, NC
Posts: 615
I'll put my name in the hat for the bidding war. After all - I did call dibs on the next seat!!
---
Michael
2002 Nomad 1500
VROC #29972
----------------------
Senior Member
Join Date: Jul 2008
Location: Prior Lake (MPLS area), MN
Posts: 950
Thats right he did. I still havent got my though..... lurk lurk lurk
---
Sold 750 (9-09)
Bought '07 900 Classic "LT" (6-09)
Mustand Seat (6-09)
Balanced Carbs (4-09)
Adjusted Mix Screws (4-09)
Drilled Baffles 8 holes (4-09)
R/R Relocated (3-09)
Splines Lubed (3-09)
Metzelers ME880 170/80 in back 100/90 in front (3-09)
Painted flat blak (3-09)
Kuri grips (8-08)
Kuri Longhorn pegs (8-08)
Iridium Plugs (8-08)
Highway bar/ engine guard(FS)
Some saddlebags no idea which ones
Facebook group Vulcan 750 Riders (Invite Only Group)
Facebook ID Eli Gaffke
Simple Solutions
Join Date: Jun 2008
Location: SEQUIM, WA
Posts: 965
just a bunch of seat vulchers!!! its like putting food in a fish tank ROFL
---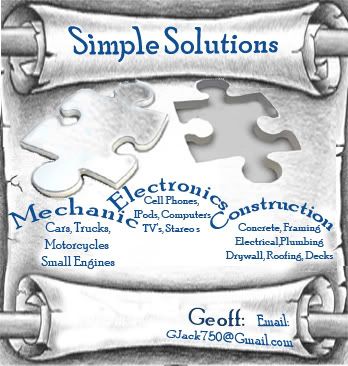 Stator #3
MF AGM
DeGoated
Ears Shaved
R/R relocated
Rebuilt
She's worth her weight in GOLD
If u dont have it already Here is the
Service Manual
How To
Test the Stator
Linkmeister Supreme
Join Date: Aug 2008
Location: Lethbridge, Alberta, Canada
Posts: 7,960
Welcome to the forum mtd. Sorry to hear of $$$ shortage, and have to sell seat w/o ever getting to try it. I`d love to see a pic. I never heard of a "daylong riding seat". Best of luck getting the rest of your bike back together and on the road.
---
Gordon
1991 VN 750 -"
Cosmic Lady
" or "
Bad Girl
"?
Purchased May 16, 2008
Approx.19,300km (12,000 miles)
H-D windshield
Relocated R/R
MF-AGM battery
Fiamm Freeway Blaster horns
F&S luggage rack and engine guard
Kury Offset Hiway pegs
July 13, 2016, Riding on the DARKSIDE now, Classic Radial 165/80-15
TOP TEN THINGS A NEW RIDER/OWNER SHOULD DO.
Click on link.
https://www.vn750.com/forum/11-vn750-general-discussion/9127-top-ten-items-you-would-suggest-new-owner-do-his-new-ride.html
At Least I Can Spell!
Join Date: Jan 2009
Location: Monroe, NC
Posts: 615
---
Michael
2002 Nomad 1500
VROC #29972
----------------------