Members who have donated towards server costs
Join Date: Jun 2006
Location: Chicagoland
Posts: 739
Slanted saddle bags
---
and here is something else that i found - 2 sets of awesome saddle bags.
on my VN I was riding with throw-overs, got these on impulse buy shortly before selling the bike and never got to mount. moved into "long term storage" under the stairs to second floor and i completely forgot about them!
i don't have it in me to put the exact measurements at the moment. i remember that those were sized exactly right for the VN and I picked the slanted ones to avoid relocating the rear turning lights. i have a pair of plain black leather and studded
yours for 125$ + shipping. or pickup in north Chicago suburbs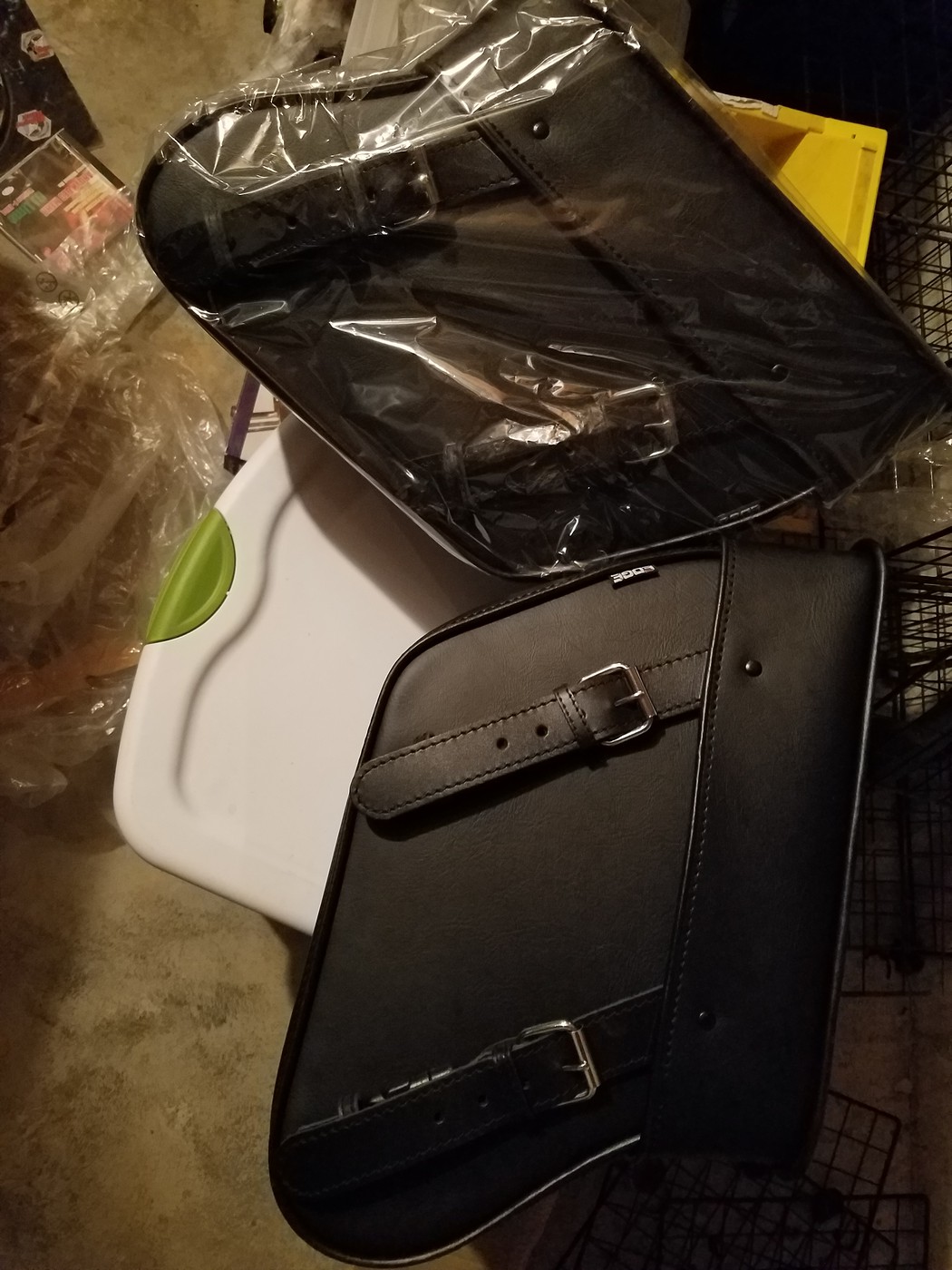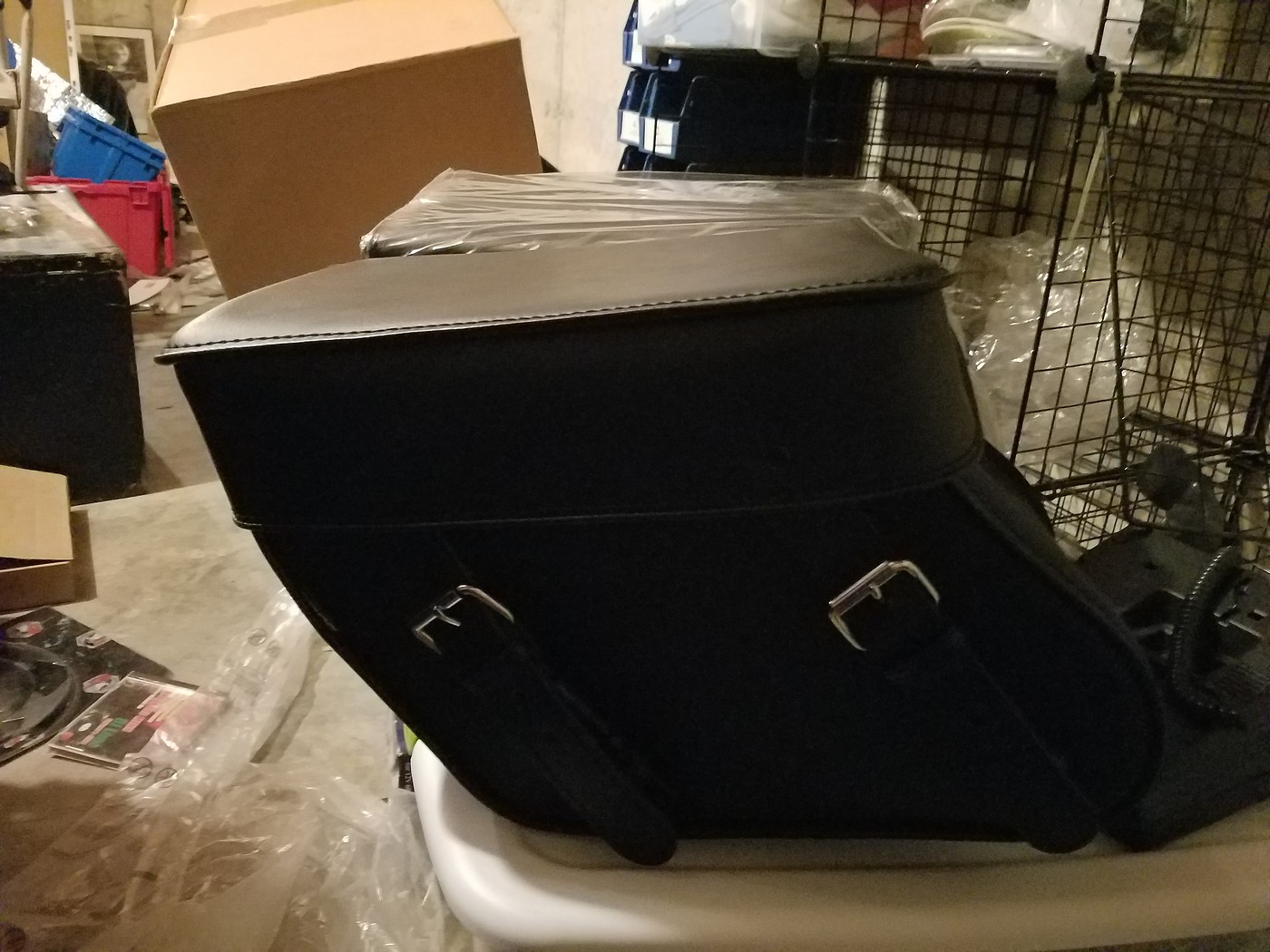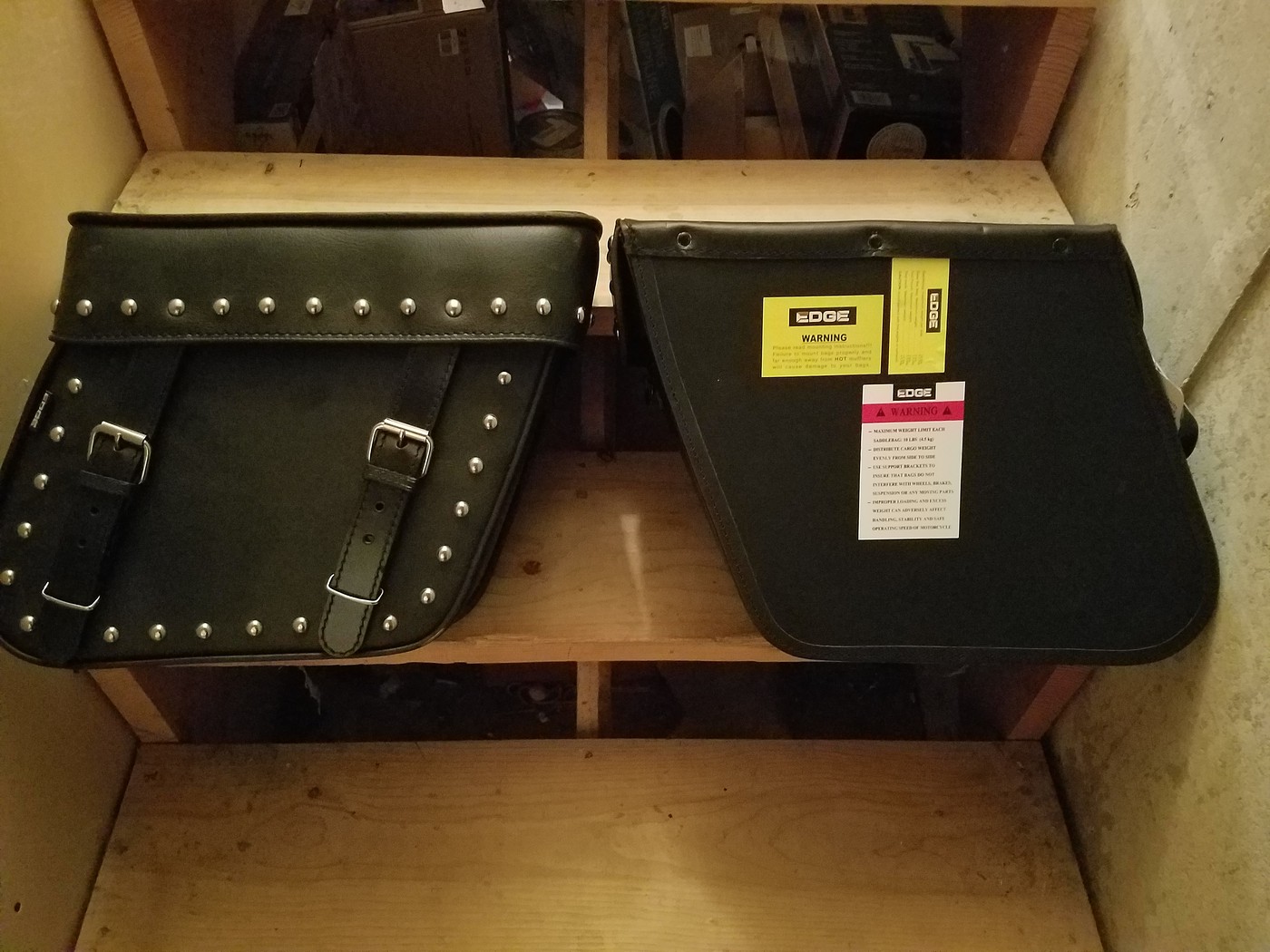 ---
Ride Safe

Anton.