95 VN 750 For Sale- SOLD
---
Clean 750. 15,600K miles. Freshly tuned with Iridium plugs, K+N Filters, almost new tires, rear Clear Alternatives board, led turn signals, rectifier relocated, new MF battery, tach installed.. Located on Long Island.
$2,100
. See sig for all details. PS. Exhaust is back to stock. I'll take updated pictures tomorrow which will include the tach, the stock exhaust, and the stock radiator cover.
PRICE LOWERED TO $2100
---
Last edited by nikos; 04-17-2009 at

04:26 PM

. Reason: SOLD
Senior Member
Join Date: Mar 2006
Posts: 668
why do you want to sale that beauty
?
Are you planning to get another one ? she sure is CLEAN
---
PEACE!!!
2005 Vulcan 750
I just don't have any time to ride...Breaks my heart to do it..
Simple Solutions
Join Date: Jun 2008
Location: SEQUIM, WA
Posts: 965
NO TIME? make sure she is adopted by a loving individual... she needs that TLC
---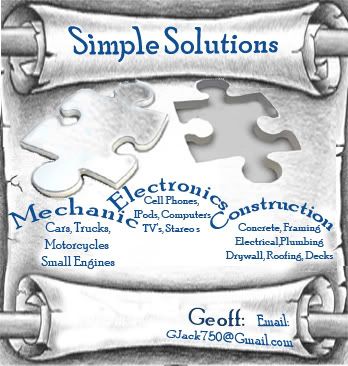 Stator #3
MF AGM
DeGoated
Ears Shaved
R/R relocated
Rebuilt
She's worth her weight in GOLD
If u dont have it already Here is the
Service Manual
How To
Test the Stator
---
Last edited by seebeeare; 04-07-2009 at

07:08 PM

.
Members who have donated towards server costs
Join Date: Apr 2008
Location: S.E. Michigan
Posts: 2,850
Looks good with that grill cover and those horn covers. Good luck with the sale, and hopefully you won't be too long without being able to ride again.
Members who have donated towards server costs
Join Date: Jul 2006
Location: Kennett Square, PA
Posts: 3,505
Nikos, your bike is gorgeous! Wish I needed another one in my stable, 'cause that would be a lovely addition. Do tell, though - how in the heck did you get your rear wheel so clean? I'm finishing up a project bike now, and can't even come close to what you've done (even with Nanopolish, etc.).
---
C
The previous owner was as meticulous as I am. All normal cleaning on the wheels. All I did was keep up what he did. It's a super clean bike.
PS. Price is now $2100
SOLD