Members who have donated towards server costs
Join Date: Apr 2008
Location: S.E. Michigan
Posts: 2,850
Looking for a magnetic tank bag
---
Anybody have a decent used one for sale? I don't care if it has a map window, and I'm not looking for one big enough to hold a full face helmet. Feel free to PM me with some photo's if you can.
Member
Join Date: Sep 2008
Posts: 62
I've got a small collapsing one good for wallet, keys, maybe a bottle of water and some snacks. is that what your looking for?
Members who have donated towards server costs
Join Date: Apr 2008
Location: S.E. Michigan
Posts: 2,850
Could you carry a "brown bag lunch" in it? 20 oz Pepsi, camera, and cell phone?

What your describing sounds about right I think....

Got any pics or measurements?
Member
Join Date: Sep 2008
Posts: 62
http://www.sbwconcepts.com/bag.html
its that bag in black...
I'm just using it to store junk in my closet. I think I'm missing the magnets though, but I think they are available at any hardware store.
but i'd say it would have to be a small brown bag...
Simple Solutions
Join Date: Jun 2008
Location: SEQUIM, WA
Posts: 965
Becareful with the magneticbag mak a habbit of whiping the magnets off befor you set it on the tank i have a few scratches that way...
---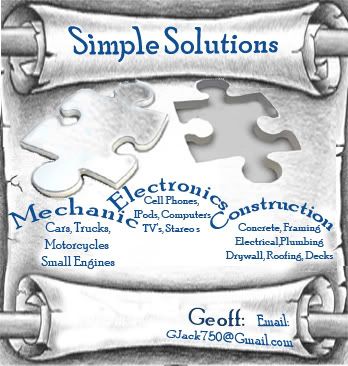 Stator #3
MF AGM
DeGoated
Ears Shaved
R/R relocated
Rebuilt
She's worth her weight in GOLD
If u dont have it already Here is the
Service Manual
How To
Test the Stator