Members who have donated towards server costs
Join Date: Apr 2008
Location: S.E. Michigan
Posts: 2,850
Leather riding pants F/S
---
I'm listing this for a friend, and if someone decides to buy, I can get ahold of the pants and work on shipping them to you if needed. He's says they're a size "34" but fit more like a "32". Very good condition, no road rash, new they go for about $340, he's asking $125. If interested, shoot me a PM and I'll get you in touch with him.
(I'd like to buy 'em myself, but it's been a long time since a 34 has fit my pudgy ass
)
Vintage bike addict
Join Date: Oct 2008
Location: I live in eastern ohio
Posts: 859
Won't fit me either.
---
No one can make you feel inferior without your consent.
Eleanor Roosevelt.
Simple Solutions
Join Date: Jun 2008
Location: SEQUIM, WA
Posts: 965
Thats sad 1 year ago i would have been all about it
---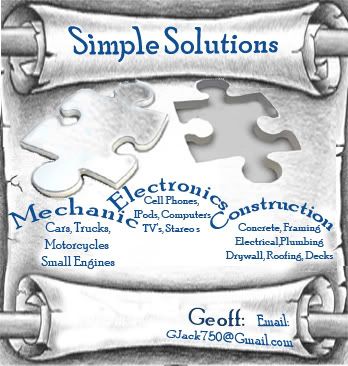 Stator #3
MF AGM
DeGoated
Ears Shaved
R/R relocated
Rebuilt
She's worth her weight in GOLD
If u dont have it already Here is the
Service Manual
How To
Test the Stator
Linkmeister Supreme
Join Date: Aug 2008
Location: Lethbridge, Alberta, Canada
Posts: 7,960
A 32 or even a 34 is at least 100 pounds ago for me. I have been seriously thinking about going to leather or synthetic riding pants instead of just chaps, after my accident last spring. The chaps just leave too big an area unprotected, that I would rather not ever have road rash on!
---
Gordon
1991 VN 750 -"
Cosmic Lady
" or "
Bad Girl
"?
Purchased May 16, 2008
Approx.19,300km (12,000 miles)
H-D windshield
Relocated R/R
MF-AGM battery
Fiamm Freeway Blaster horns
F&S luggage rack and engine guard
Kury Offset Hiway pegs
July 13, 2016, Riding on the DARKSIDE now, Classic Radial 165/80-15
TOP TEN THINGS A NEW RIDER/OWNER SHOULD DO.
Click on link.
https://www.vn750.com/forum/11-vn750-general-discussion/9127-top-ten-items-you-would-suggest-new-owner-do-his-new-ride.html
Chucklehead
Join Date: Dec 2007
Location: Poynette WI
Posts: 1,050
I blame the snack food industry ......
---
87 vn750at least that is what the frame #'s say
"Squirrel Bike" aka Jersey
Rat bike with a good PR agent

shaved and coastered
2 into 1 exhaust
rear 170 and front 110
Relocated R/R
custom dash with voltmeter
Spitfire windscreen
Plutonium plugs
Recovered seat without "butt hammers"
More to come
Praise to the Parts Goddess Crobins for needed things

When someone tells me "Great minds think alike" all I can think is "You Pervert"