Headbanger/Popes of Hell
Join Date: Aug 2006
Location: ohio
Posts: 6,493
where to get parts (vulcan 500)
---
where might I find a junction box for a '96 vulcan 500? besides ebay.
Simple Solutions
Join Date: Jun 2008
Location: SEQUIM, WA
Posts: 965
check out cheapcycleparts.com
---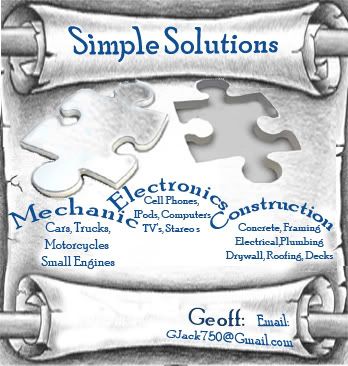 Stator #3
MF AGM
DeGoated
Ears Shaved
R/R relocated
Rebuilt
She's worth her weight in GOLD
If u dont have it already Here is the
Service Manual
How To
Test the Stator
The Professor
Join Date: Feb 2008
Location: BUFORD, GEORGIA
Posts: 3,147
Not bad for $25.00.
http://cgi.ebay.com/ebaymotors/Kawas...Q5fAccessories
---

85 VN700 "Old Yella"
REBUILT ENGINE
CUSTOM PAINT
VANCE & HINES CRUZERS
EAR SHAVED AND RE-JETTED W/K&N'S
DUNLOP ELITE K591 FRONT & REAR
VOLTMETER
SYNTHETIC BRAKE FLUID
SYNTHETIC OIL & GEAR LUBE
PLEXISTAR 2 WINDSHIELD
SPLINES LUBED
ACCT'S GREASED W/TOC SPRINGS
COASTERD
LEATHER SADDLE BAGS
LEATHER TOOL AND ROLL BAG
PICKUP COILS GAPPED AT .018"
NGK CAP, WIRES, IRIDUMS
BARNETT FRICTION PLATES & SPRINGS
CUSTOM GRIPS, MIRRORS, LEVERS
ORIGINAL STATOR & R/R 14.5v
DEKA MF AGM ETX15L
Best Auto/Moto Insurance | Motorcycle Protection Today | FREE Trade-In Quote
and the Adventure Cycle
Join Date: Jun 2004
Location: Western PA
Posts: 6,138
Just so ya know, incase ya didn't try it yourself, Ron Ayers reverse part look-up shows the same junction box is also on the...
1990 Ninja 600R, Ninja ZX-6, Ninja ZX-11,
1991 Ninja 600R, Eliminater 250, EX500, Ninja ZX-11, Ninja ZX-7R, Ninja ZX-6, Ninja ZX-7
1992 Eliminator 250, Ninja 600R, Ninja 250R, EX500, Ninja ZX-7, Ninja ZX-7R, Ninja ZX-11,
And other years of the same bikes.
---
AKA: Tim & 'The Adventure Cycle' VROC #24567, NEVROC, SteelCity VROC
"When life throws you curves,
Aim for the apex."


Author Unknown
Join Date: Sep 2009
Posts: 16
Join Date: Aug 2009
Posts: 56
Looks like its just for the 1500 Vulcan and i think there different air box setup