Drive less, ride more...
Join Date: Nov 2005
Location: SW Ga
Posts: 1,114
Verrrrrry long-term VN750 review
---
Hey, Gang!...
Just checking in to say, "hello!" to everyone and pass along a
short
review of our bike that I found on the web.
We of course all know our bike is great, but I think we might like a little more clarification of just how great it is.
So...I thought I'd post this review.....it is the most flattering of the VN750 that I've seen (see the comments below "last year for this great bike"):
http://www.powersportsnetwork.com/en...7273&veh=21816
---
'05 VN750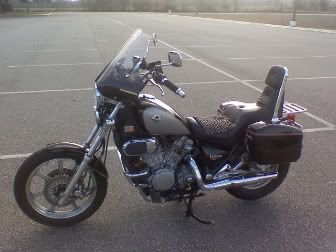 For other bike pix & mods, go to:
http://s1203.photobucket.com/albums/...k/VN750%20pix/
Members who have donated towards server costs
Join Date: Apr 2008
Location: S.E. Michigan
Posts: 2,850
The writer says he's owned two previous Vulcan's and got them both up to 90k miles before retiring them.

(And they have a message board in there with one forum for the 500 & 750 Vulcan though it's nowhere near as comprehensive at this one.)