Old Truck Junkie
Join Date: Jul 2007
Location: Roby Texas
Posts: 4,130
KZ 400 late 70's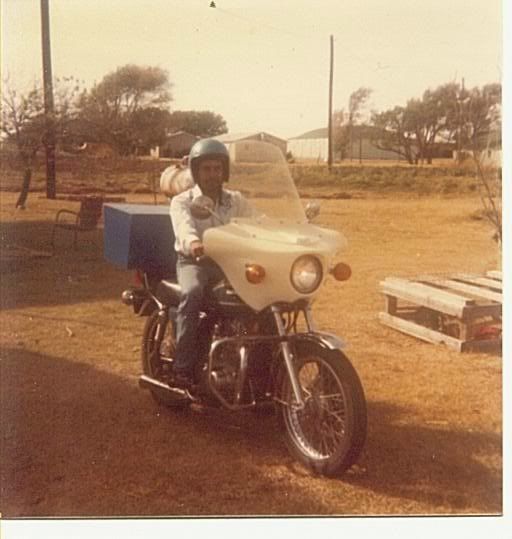 650 maxim early 80's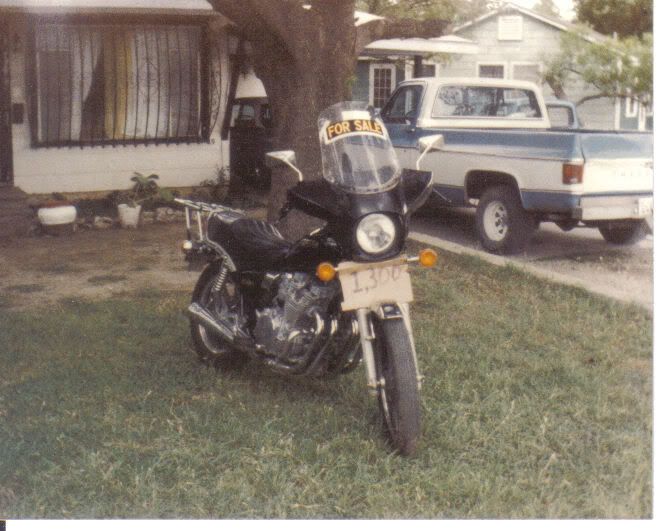 454 ltd vulcan 2004
750 maxim 2006
750 vulcan now BTW same truck as above
---
02 honda sabre 1100
---
Last edited by niterider; 01-30-2009 at

09:28 PM

.
Wow, hard to remember. And sorry no pics. In somewhat order:

Suzuki TS-185
Kawssaki 350 (two stroke triple S2?)
" " 500 (two stroke triple)
" " 750
Norton Comando 850
Yamaha RD 400
Yamaha Seca 550
Kawasaki Vulcan 750
Yamaha FJR1300

Now mixed in there was a list of bikes I got to ride but did not "own" , because I worked for a shop for awhile and got to "borrow" used bikes that were for sale when I wanted to.
So I also got to spend some time with:
Triumph Bonniville
Honda CB750F
Suzuki 750 (Waterbuffalo)
Yamaha RD350
Kawasaki KZ900
and likely a few others that I can not remember............

My favorite was my race prepped RD400. Small , quick, and handled like it was on rails.


KM
Senior Member
Join Date: Jul 2008
Location: Titusville, New Jersey
Posts: 6,400
Watcha see is all I got and all I ever had. Sable is my first and only so far. Pics in avatar and sig but it doesn't include the luggage rack my girlfriend got me for Christmas. I'll update the pic tomorrow when I go for a ride, supposed to be 48 and sunny in Philly...
Join Date: Sep 2008
Posts: 96
Old Truck Junkie
Join Date: Jul 2007
Location: Roby Texas
Posts: 4,130
I am beginning to feel like a bike hog.
---
02 honda sabre 1100
Members who have donated towards server costs
Join Date: Oct 2008
Location: LONE TREE IOWA
Posts: 25
1965 or 66 bridgestone 175 in 1969. Wish i had some pictures. Then about 36 years off.