Join Date: Dec 2004
Posts: 15
noise at 3500-4000 rpm
---
I have now heard from three people, me in the us, one in the UK, and one in Finland (isn't the internet great) who are all having a "chirpy tweety" or metallic noise only between 3500 and 4000. Mine occurs only after the bike is fully warmed up and it doesn't really do it standing still.

One of you VN750 experts must be able to help. Here's your chance to show off and help people around the world.

Anyone?
Junior Member
Join Date: Mar 2008
Posts: 29
Ever figure out your noise?
Members who have donated towards server costs
Join Date: May 2006
Location: Tampa, Florida
Posts: 1,766
You know these aren't the quietest engines in the world. With four different chains flying around and 8 valves opening and closing, they just aren't quiet.

That's not to say you aren't experiencing some problem. Can you approximate where the sound is coming from?

The original post is over 4 years old.

Jon
---
93VN750, under re-construction
vn750.com Member # 828

Rick's Stator and R/R
MF AGM Battery
Coastered
Degoated
Shaved & Jetted
Iridium's
MAC Tapered Staggered Pipes
Battery/Temp/Clock Gauge
Stainless Steel Brake Lines
Dunlop D-404's
23,XXX miles and holding pending gasket change (underway!!!)
---
Last edited by 93VN750; 12-28-2009 at

08:16 AM

.
Members who have donated towards server costs
Join Date: Nov 2007
Location: Chandler, Arizona
Posts: 3,019
You weren't kidding when you said "chains flying around". I have seen video of cam chains taken from inside of running engines, and was absolutely horrified at what I saw. They were just whipping around all over the place, and that was with them tensioned properly. Another reason I have a problem with internal chains. I can't believe they last as long as they do. Jerry.
---
I am a motorcyclist, NOT a biker.


1997 Vulcan 750, purchased about a week ago
2006 Sportster 1200 Low
2013 Royal Enfield Bullet 500, converted to carb
2001 Yamaha XT225, heavily modified
2004 Honda Rebel 250
1979 Vespa P200E
2002 Vulcan 750 parts bike
1994 Yamaha XT225 parts bike
Junior Member
Join Date: Dec 2008
Posts: 3
noice at 3500 4000 rpm
---
hi i am gubbe from denmark, i have the same noice a loud screaming noice betwin 3500 - 4000 rpm so i always kepp it on 4000 rpm a lilltle to fast in denmark but i can live with a ticket sometimes, on you tube is a video search for ( vn 750 engine ticks ) my vn750 1986 us-modell have the same ticks to, my mc-garage say to me there is nothing wrong so i have to live with the ticks and its okay with me, can ony hear it when the engine runs slowly about 1000 rpm 1200 rpm
Simple Solutions
Join Date: Jun 2008
Location: SEQUIM, WA
Posts: 965
i use a stethascope but a long screwdiver will do the same ... with engine running listen to diffrent points of the engine u will be able to pinpoint the noice .. specific to rpm i look toward the chains and double check the tensioners ... there are light ticks that are acceptable but any screaming metel to matel sound can never b good ...
---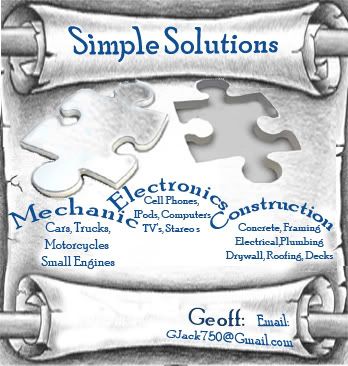 Stator #3
MF AGM
DeGoated
Ears Shaved
R/R relocated
Rebuilt
She's worth her weight in GOLD
If u dont have it already Here is the
Service Manual
How To
Test the Stator
Senior Member
Join Date: Sep 2005
Location: Brownsburg, Indiana
Posts: 148
Does it correspond with the amount of fuel in the tank?

Mine rattles at 3100rpm when the tank is full.

I've narrowed it down to the float for the gas gauge sending unit.
The Professor
Join Date: Feb 2008
Location: BUFORD, GEORGIA
Posts: 3,147
Some of us folks here had the same problem and narowed it down to the L&R tank mounts. The solution may vary, I siliconed the grommets to the inside of the tank tabs to keep them in place.
I also put some silicone grease on the metal insert that looks like a top hat, this is where the squeek occours. The outer part of the tank tab rubs against the metal insert and starts to squeek.
---

85 VN700 "Old Yella"
REBUILT ENGINE
CUSTOM PAINT
VANCE & HINES CRUZERS
EAR SHAVED AND RE-JETTED W/K&N'S
DUNLOP ELITE K591 FRONT & REAR
VOLTMETER
SYNTHETIC BRAKE FLUID
SYNTHETIC OIL & GEAR LUBE
PLEXISTAR 2 WINDSHIELD
SPLINES LUBED
ACCT'S GREASED W/TOC SPRINGS
COASTERD
LEATHER SADDLE BAGS
LEATHER TOOL AND ROLL BAG
PICKUP COILS GAPPED AT .018"
NGK CAP, WIRES, IRIDUMS
BARNETT FRICTION PLATES & SPRINGS
CUSTOM GRIPS, MIRRORS, LEVERS
ORIGINAL STATOR & R/R 14.5v
DEKA MF AGM ETX15L
Best Auto/Moto Insurance | Motorcycle Protection Today | FREE Trade-In Quote
---
Last edited by lance328; 12-28-2009 at

11:53 PM

.