First good ride
---
Got to go out on a nice little ride yesterday. Since I picked up the bike, I just been using it for commuting to work. Not much of a chance to stretch it's legs out in traffic.

Well, I now know that 5th gear and 6200 rpms is showing 95 on the speedo. Not sure if it's accurate or not, and always forget to grab the handheld gps.

Slowed down a bit and took a nice cruise. A little warm here, near 100º, so I now have a nice sunburn on the top of my arms.

Looks like they replaced the air filters recently, and they said I have about 1500 mile till the next oil change. Gonna change that today.

After going through some of the tech stuff here, may wife is just rolling her eyes at the list of things I have to do to the bike.
Straight roads are evil
Join Date: Jun 2006
Location: California
Posts: 580
Sounds good, Scootergptx. The 750 is a blast to ride. However...

Gear time! Sunburned arms? Get proper gear. If it's too hot, get mesh gear, but wear SOMETHING. It's a lot easier to wipe off sweat than it is to wipe on skin. You do ride with a full face helmet, right? I hope? Please?

We want to be reading your ride reports for years, so protect yourself! Gear up!

OK off the soapbox now. Grand Prairie looks like the middle of the Dallas-Ft. Worth area. Haven't been there since one weekend in 1988. How far do you have to go to get a twisty fix?
Helmet is a mandatory thing. Full face too.

I know some don't like to wear them, but my outlook is, I didn't buy all this stuff for my wife's next husband.

Yep, it's right between the two.

Twisty? Sounds like something we'd get at Dairy Queen.
Calif Rider
Join Date: Jan 2006
Location: Petaluma Calif
Posts: 725
Welcome to the club. Well what EQPlayer means is nice twist and turn in a long lonely road. Not many cars around and just the wind in your face, and the sound of the bike. If your arms got sunburn means no heavy coat or leathers. Like EQ said would like to hear all your info about rides in the future, I know it is hot, but the cloths save you.
---
2004 25,500 miles
Led tail light enhancement
Homemade floor boards
Headlight modulator
Extra heat sink on R+R
R+R relocation
Homemade driver's backrest
Fused Stator
Mcct conversion-cost 4.50
Ride-on in tires
crash bar with home made hyway pegs
iridium plugs
home made fork wind deflectors
coil pickups adjusted.
Kenda kruz tires 110/90 170/80
Got ya on the Twisty's.

No good ones yet. Just a few back roads. Gave a friend of mine the bike bug and he's looking now. Probably be a lot more riding in the future then.
Straight roads are evil
Join Date: Jun 2006
Location: California
Posts: 580
Twisty fix? It's something like this.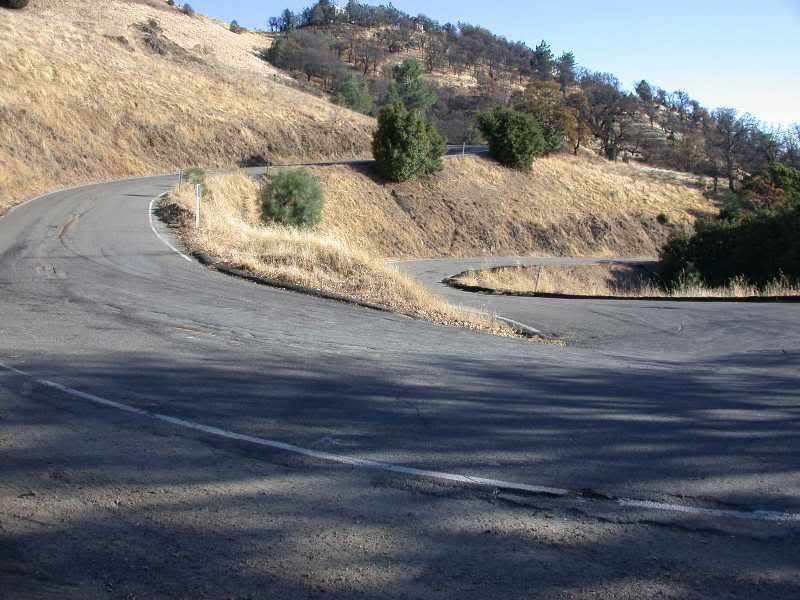 Or maybe this.
Or perhaps this?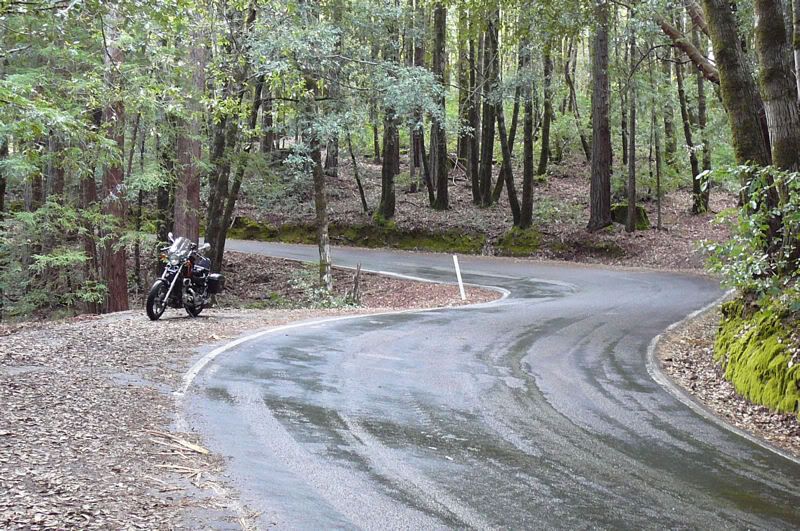 Straight roads scare me!
Twisty roads though,
!
---
Last edited by EQPlayer; 07-21-2008 at

12:38 AM

.
Quote:
Or perhaps this?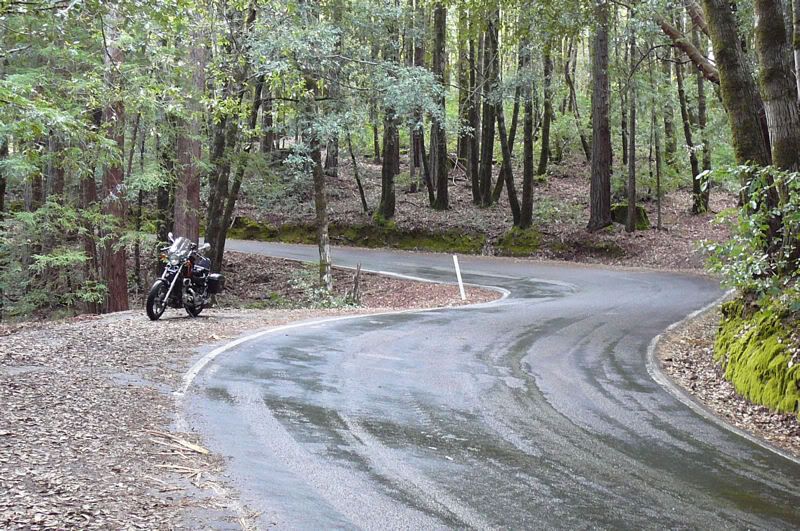 Lots 'o debris on that road. Don't think I'd want to travel down it too quickly.
Oops! I meant the middle pic. Not this one.
---
2017 Indian Roadmaster (current ride)
2003 VN1600A (
Traded August 2017 to #1 son for a Bushmaster AR
)
2001 VN750 bought 4/19/08 w/2309 miles(
Sold April 2010 with just over 12,000 miles
)
VROC #33035
__________________________________________________ ________________
Just when I thought I was winning the rat race, somebody moved the finish line!
---
Last edited by ksmnet; 07-21-2008 at

12:43 AM

. Reason: Selected the wrong picture to comment on.
and the Adventure Cycle
Join Date: Jun 2004
Location: Western PA
Posts: 6,138
Quote:
Lots 'o debris on that road. Don't think I'd want to travel down it too quickly.

Oops! I meant the middle pic. Not this one.
Looks like a great road to ride though!!
Not too good of one for the novice just learning how to ride.
Good to hear you're getting to ride for yourself instead of just to work, Scooter!!
---
AKA: Tim & 'The Adventure Cycle' VROC #24567, NEVROC, SteelCity VROC
"When life throws you curves,
Aim for the apex."


Author Unknown
Those kinda look like driveways for some of the nicer homes around here.

Not like mine mind you.

Grew up in southeastern Ohio, and there were lots of nice roads there to take a cruise on.
Well, had the flange nuts fall off on the exhaust. A search on here shows I'm not the only one, and it's more common than you'd think. Lost the chrome cover, but just so happens I had spare nuts and lock washers in my tool box for a quick fix. Looks like it'll be under 20 bucks to fix it back to oem, so that's not too bad at all. Just have to wait 5 days for the parts to get shipped. Guess I could have them shipped quicker, but seems kind of ridiculous to pay more for shipping than the parts are. Especially since I have a temp fix working just fine.