Straight roads are evil
Join Date: Jun 2006
Location: California
Posts: 580
Georgia 750 in CA?
---
Just saw a Georgia-plated 750 in Santa Clara, CA. Rode up next to the rider, but he never turned his head. Was it anyone on this forum?
Drive less, ride more...
Join Date: Nov 2005
Location: SW Ga
Posts: 1,114
For the record, it
wasn't
me.
If I were out there, I would probably let you know about it, unless I was strapped for time, for some reason....
---
'05 VN750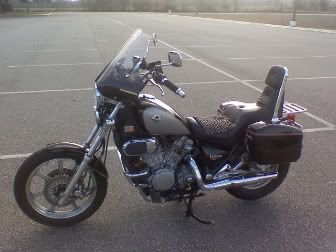 For other bike pix & mods, go to:
http://s1203.photobucket.com/albums/...k/VN750%20pix/