Junior Member
Join Date: May 2007
Posts: 6
Power and Torque from back wheel
---
Hi
Beginning of this summer I bought MAC tapered exhaust system. A little while ago I decided that I need to check that air/fuel mixture is OK. So I took my -93 to best mechanic (and only one) from our little city. He did his thing and then use Dynojet to check that everything is right they should.
Here are the result from that measurement: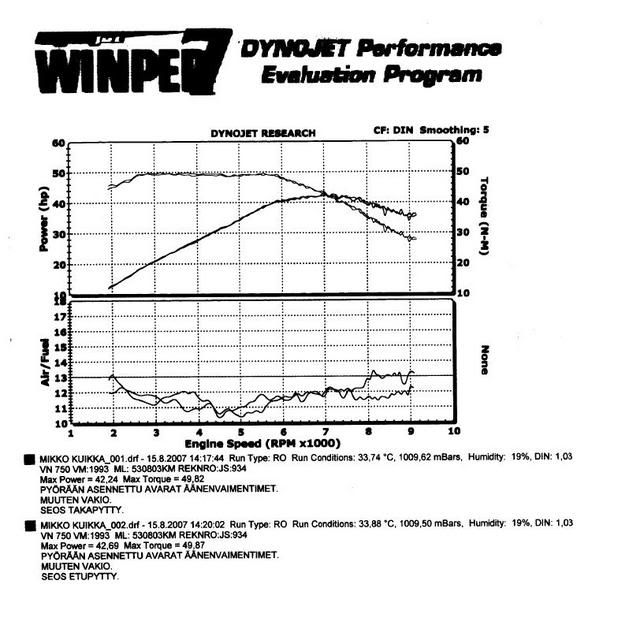 I really like that Torgue, grows quite fast to its maximum and then very even to 6000 rpm and then slowly dropping.
But like you can see that transmission really eats some power, only a little over 42 hp from back wheel...
But still enough to me... For now atleast!
and the Adventure Cycle
Join Date: Jun 2004
Location: Western PA
Posts: 6,138
Interesting.
There's atleast one, maybe two other dyno results somewhere on this site.
I've been wanting to have it done to my bike, but haven't gotten around to it yet.
---
AKA: Tim & 'The Adventure Cycle' VROC #24567, NEVROC, SteelCity VROC
"When life throws you curves,
Aim for the apex."


Author Unknown