Hard arse!!
---
I wasnt quite sure how you guys would feel about the way ive treated my Vulcan, But the majority of people have given a posotive response so i thought id throw some pictures up for you!!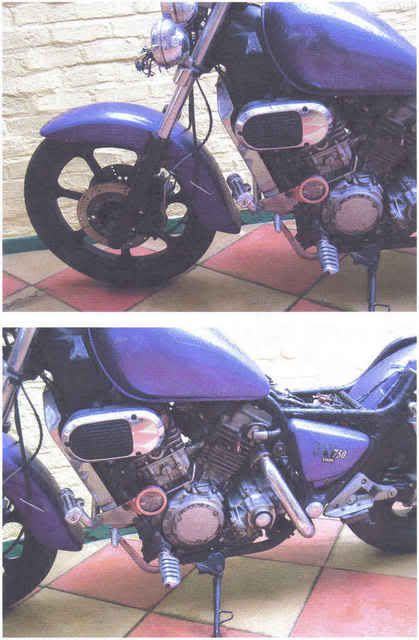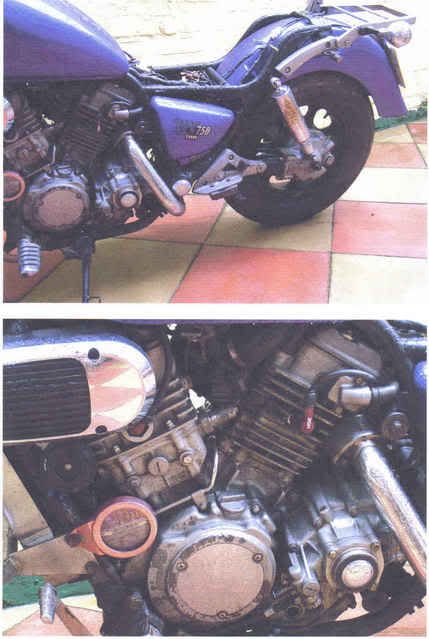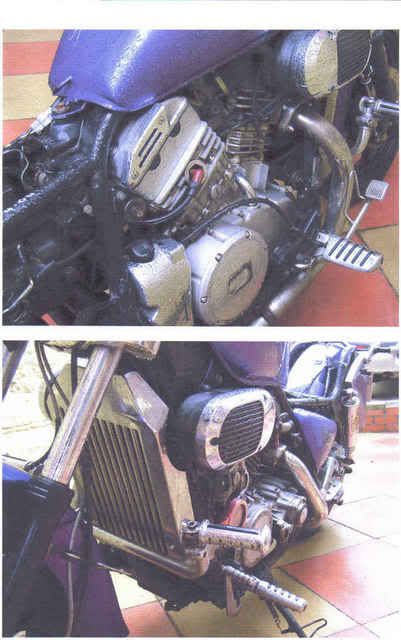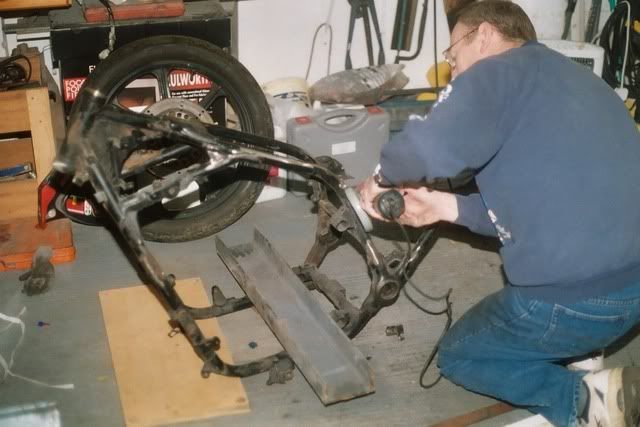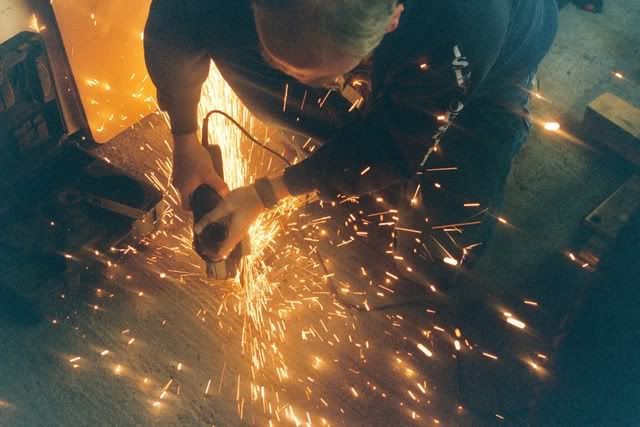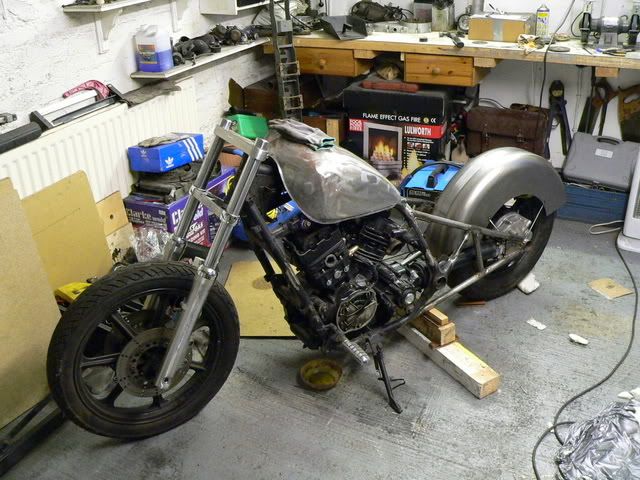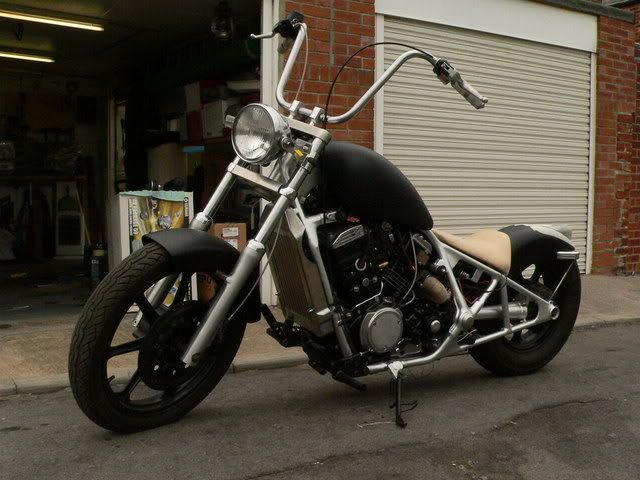 Hardtailing a shafty is something i will NEVER EVER do again!!!
and the Adventure Cycle
Join Date: Jun 2004
Location: Western PA
Posts: 6,138
Nice lookin' mods you've done there, Bucky!!
The black & silver look really nice together. Is that the final color?
I'm all for custom rebuilds. And it looks like you put a good deal of time into yours!
Ya know, ya should send those pics to CD & Bears website of other custom Vulcans. More than a couple hardtails there too.
You can check it out
HERE
.
Thanks for sharin' the pics
---
AKA: Tim & 'The Adventure Cycle' VROC #24567, NEVROC, SteelCity VROC
"When life throws you curves,
Aim for the apex."


Author Unknown
Cheers again Tim!!

Yeah im staying flat black and bright metalflake silver

its the brit way! lol

will check that site out too when i get time!!
oh yeah, thats my dad in the photos,! he just likes cutting things up!!!
Headbanger/Popes of Hell
Join Date: Aug 2006
Location: ohio
Posts: 6,617
that's way cool! i like it!
---
Well, just to let you all know, its FINISHED!!!!!!!!
Thank F*#k
Now, i just need insurance so i can get it MOT tested, but that will have to wait, cos im off to FLORIDA tomorrow
for THREE whole weeks!!!
Ok thats all for now
See you on the flipside
Bucky
Senior Member
Join Date: Jun 2007
Location: NJ
Posts: 1,072
WoW! I'm in the process of blacking out my bike. It will never look as good as your ride though since there will be some chrome left on the bike. Incredible ride! You're a craftsman
Dude i appreciate the comment, but really im no craftsman, im just a mechanic.
The wheels were powdercoated black when i got the bike, but to paint the natural alloy wheels, you will need to flat the laqeur coating back with a red scotchbrite pad then prime/paint them as required.
As for the cases, VHT paint is NOT required, just think how hot the hood of your car gets during a hot summers day?! much hotter than your cases ever will, therefore, standard celly or 2K paint will suffice, plus theres a wider range of colours(notice spelling
) to choose from
and you only need VHT paint for the exhaust and manifolds.
I bought the 50mm(2ins) wrap from a company called
www.demon-tweeks.co.uk
thats based in Wales here in the UK, but if you look around your local scooter dealers someone's bound to have it, if not, E-bay
Hope this helps
Bucky
Members who have donated towards server costs
Join Date: Aug 2007
Location: Manassas, VA
Posts: 580
Awesome mod! Newby here and I was just about to post a question to the board to see if anyone had back-halved their frame to add a rigid rear. So your post and pics are very timely for me - Thanks! I had done a few searches but didn't find much on the subject. I did see the website Hyperbuzzin listed, but yours looks more like what I had in mind.
I have been struggling with how to attach the rear axle to the new frame section. I would appreciate some closeup photos showing what you did ("colour" photos would be great!
)
A few quick questions -
What did you do with the old shock mount studs? Leave them? Cut them off? Use them for your fender supports?
Did you leave the right side swing arm or remove it?
Did you drop the battery any?
Thanks and have fun in Florida!