Junior Member
Join Date: Nov 2010
Location: Franklin, KY
Posts: 28
Replacement Speedo and Tach
---
I was thinking of replacing my stock speedometer with a mini-speedo. Anybody know what specifications for the speedo I should be looking for?
Thanks
---
1997 Vulcan 750
V & H Cruzers
K & N Filters in stock ears
Quote:
I was thinking of replacing my stock speedometer with a mini-speedo. Anybody know what specifications for the speedo I should be looking for?
Thanks
long as you don't mean one of these: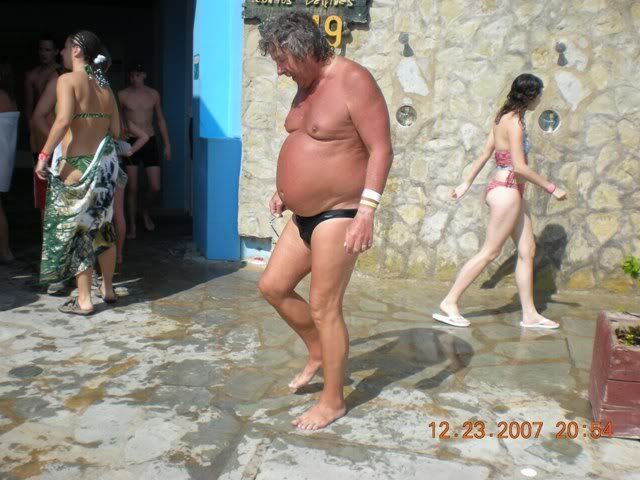 KM
Junior Member
Join Date: Nov 2010
Location: Franklin, KY
Posts: 28
I can't see your picture for some reason but I have a pretty good idea what it looks like. Good one.
---
1997 Vulcan 750
V & H Cruzers
K & N Filters in stock ears
Straight roads are evil
Join Date: Jun 2006
Location: California
Posts: 580
Quote:
I can't see your picture for some reason
You are very, very lucky.
---
The journey is the destination.

2006 VN750 (SOLD)
63160 miles
Mustang seat
R/R Relocate
MCCT
MF Battery
Red spark plug wires
Stainless Steel brake lines
Stiffer fork springs
Windshield
Givi bags, Wingrack mount
Voltmeter
GPS Mount
Pashnit sticker!
Members who have donated towards server costs
Join Date: Jun 2010
Posts: 386
deleted
---
Last edited by FlacoLove; 03-26-2013 at

12:26 AM

.
Linkmeister Supreme
Join Date: Aug 2008
Location: Lethbridge, Alberta, Canada
Posts: 7,960
It`s a good thing he isn`t as pale as the legs on the girl to the right of him, or we all would have been blinded by the great white whale.
---
Gordon
1991 VN 750 -"
Cosmic Lady
" or "
Bad Girl
"?
Purchased May 16, 2008
Approx.19,300km (12,000 miles)
H-D windshield
Relocated R/R
MF-AGM battery
Fiamm Freeway Blaster horns
F&S luggage rack and engine guard
Kury Offset Hiway pegs
July 13, 2016, Riding on the DARKSIDE now, Classic Radial 165/80-15
TOP TEN THINGS A NEW RIDER/OWNER SHOULD DO.
Click on link.
https://www.vn750.com/forum/11-vn750-general-discussion/9127-top-ten-items-you-would-suggest-new-owner-do-his-new-ride.html