Members who have donated towards server costs
Join Date: Aug 2010
Location: Birmingham Alabama
Posts: 107
MUST SEE Motorcycle event
---
Ladies and Gents, I'm posting the link to a great show here in Birmingham (THE home of Vulcan). If you are anywhere near to Leeds, Alabama next weekend, you will miss an unbelievable weekend of cool, very cool motorcycling if you don't make it to the Barber Speedway. George Barber has the largest collection of motorcycles , maybe, in the world at his museum that is attached to the track.
http://www.barbervintagefestival.org/
Drive less, ride more...
Join Date: Nov 2005
Location: SW Ga
Posts: 1,114
Thanks so much for posting this event!....
The museum there is worth the visit by itself--the rest of these festivities are the icing on the cake.
Too bad "Twenty Nine Dreams" is no longer in business for a place to stay and eat....
---
'05 VN750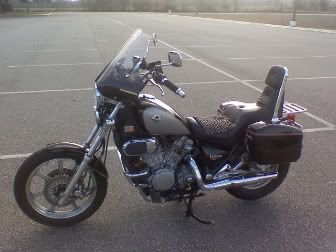 For other bike pix & mods, go to:
http://s1203.photobucket.com/albums/...k/VN750%20pix/