Senior Member
Join Date: Jan 2007
Posts: 140
poor throttle response and intermittent popping... LOUD
---
ok, my ride yesterday showed a couple things that i have concerns about.

first off, my bike has been marbled and had the adj screws on the carbs turned out to 2.75.

1.) yesterday i had a TON of popping when decelerating and the occasional REALLY freaking loud pop.

2.) when i cranked the throttle... nothing for about .5 sec then all of it at once....

3.) when i started my bike and warmed her up i heard a distinct "ting ting" noise like a 2 stroke.... it went away after a couple minutes but that concerns me as i have never heard it before...

ideas?

(FWIW the PO seems to have gotten rid of the "decelerator cable" that goes into the throttle) I discovered this when i changed handlebars. this a bad thing since the spring on the carb seems to return after i let off the throttle anyhow?

thanks!!!
Intelligent Redneck
Join Date: Mar 2009
Location: -WA-
Posts: 270
Start with the obvious and replace the missing cable. Next look into the TOC ACCT rebuild, it should get rid of the ticking you mention with #3. I found that rebuilding my ACCT's got rid of a lot of poor performance, drivetrain noise, and vibration from the cam timing being off.
Simple Solutions
Join Date: Jun 2008
Location: SEQUIM, WA
Posts: 965
start with wire connections grounds , then to the safty switches .... i dont have a return cable myself and all it is is a return ow its kinda like cruise controll
---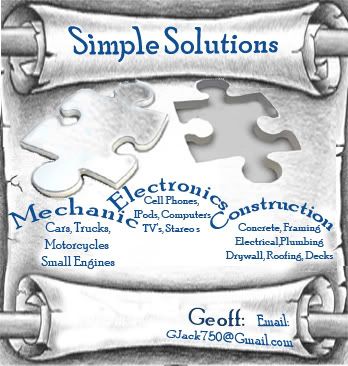 Stator #3
MF AGM
DeGoated
Ears Shaved
R/R relocated
Rebuilt
She's worth her weight in GOLD
If u dont have it already Here is the
Service Manual
How To
Test the Stator
Senior Member
Join Date: Jan 2007
Posts: 140
ran good yeah, but never quite got rid of all the popping. i think i need to test the exhaust for leaks... PO put on aftermarket pipes...