and the Adventure Cycle
Join Date: Jun 2004
Location: Western PA
Posts: 6,138
'99 with 37+K
---
AKA: Tim & 'The Adventure Cycle' VROC #24567, NEVROC, SteelCity VROC
"When life throws you curves,
Aim for the apex."


Author Unknown
Senior Member
Join Date: Mar 2009
Location: Frankfort, KY
Posts: 293
Members who have donated towards server costs
Join Date: Apr 2008
Location: Wayne, NJ
Posts: 405
'89 with 22k
---
Chris
Wayne, NJ
1989 VN750-A5
VROC #27781
-Replaced/Fused Stator & Replaced/Relocated R/R (15K mi.)
-MF Battery
-De-Goated/Re-goated
-Coastered
-Splines Lubed
-Stebel Nautilus Horn
-AutoMeter 2" VOM
-Silverstar Headlight
-Refinished Gauge Rings and Mirrors(Flat Black)
-Refinished Swingarm/Lubed Pivots
-K&S Turn Signals Clear Cover/Amber Bulb
-Kenda Kruz 110/90-19 front 170/80-15 rear
-Clear Alternatives LED tail light
-Plexifairing III
-Willie & Max Saddlebags and SissyBar Bag
Straight roads are evil
Join Date: Jun 2006
Location: California
Posts: 580
2006 with almost 42K.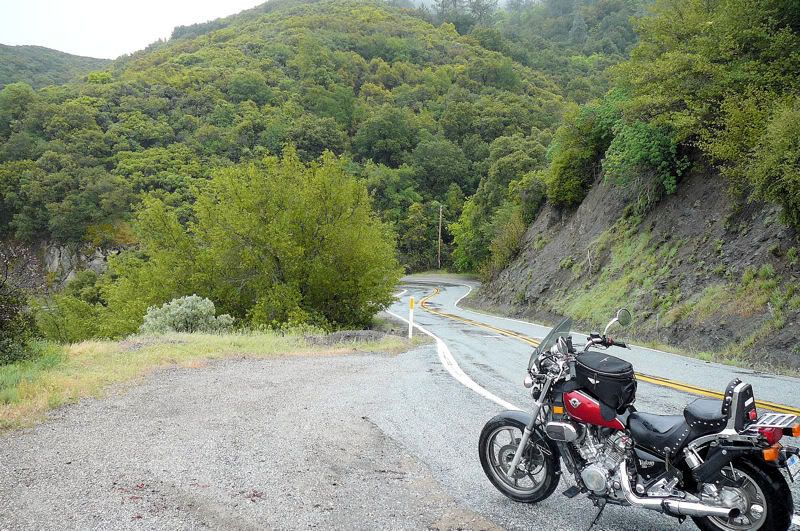 ---
The journey is the destination.

2006 VN750 (SOLD)
63160 miles
Mustang seat
R/R Relocate
MCCT
MF Battery
Red spark plug wires
Stainless Steel brake lines
Stiffer fork springs
Windshield
Givi bags, Wingrack mount
Voltmeter
GPS Mount
Pashnit sticker!
Join Date: Jul 2009
Posts: 20
So many good looking bikes and so many beautiful places. I really enjoy those sceneries.
CWO3 Navy (Retired)
Join Date: Sep 2008
Location: Maryland
Posts: 722
Here are my rides:
and my Harley Fat Boy
---
The Flag on my bike honors those who serve our Country and those who have served!
Join Date: Jul 2009
Posts: 48
this is posted in my Newby Check in Thread, but here goes... Pics the GF took the day I took it out for its 1st ride... warming up..
2000 VN750 bone stock, bought it with 5700 miles on it in April... has 6550 on her now... ive spent a month and a half in LA for work
to OP... I love that look, was that a custom job? or is that a seat made specifically for the vulcan, because I uhh "NEED" it... LOL
---
Last edited by Identitycrisis; 07-31-2009 at

12:57 AM

.
Senior Member
Join Date: Jul 2009
Location: Springfield, Mo
Posts: 136
Same to the OP - I want that seat it is sweet - where can I get one?
________
VAPOURIZER REVIEWS
---
Last edited by MisterPister; 05-11-2011 at

07:25 PM

.
Junior Member
Join Date: Jul 2009
Location: Manhattan, Ks
Posts: 15
My work in progress
---
My '99 11000+ miles
---
'99 VN750
12998 miles - 2009
Completed:
Custom seat (steal tractor seat cut down to give more leg room), 10"X12" 1/8" steal plate Rack., 18" drivers back rest, custom Highway bar, coastering.
Future:
5 gal tank.
and the Adventure Cycle
Join Date: Jun 2004
Location: Western PA
Posts: 6,138
Quote:
My '99 11000+ miles
Now there's an interesting seat! And, plenty of cargo area!!
---
AKA: Tim & 'The Adventure Cycle' VROC #24567, NEVROC, SteelCity VROC
"When life throws you curves,
Aim for the apex."


Author Unknown