The Professor
Join Date: Feb 2008
Location: BUFORD, GEORGIA
Posts: 3,147
Clymer Manual
---
I know times are hard, but this is beyond Ridiculious.
http://cgi.ebay.com/Kawasaki-Vn700-7...3A1%7C294%3A50
---

85 VN700 "Old Yella"
REBUILT ENGINE
CUSTOM PAINT
VANCE & HINES CRUZERS
EAR SHAVED AND RE-JETTED W/K&N'S
DUNLOP ELITE K591 FRONT & REAR
VOLTMETER
SYNTHETIC BRAKE FLUID
SYNTHETIC OIL & GEAR LUBE
PLEXISTAR 2 WINDSHIELD
SPLINES LUBED
ACCT'S GREASED W/TOC SPRINGS
COASTERD
LEATHER SADDLE BAGS
LEATHER TOOL AND ROLL BAG
PICKUP COILS GAPPED AT .018"
NGK CAP, WIRES, IRIDUMS
BARNETT FRICTION PLATES & SPRINGS
CUSTOM GRIPS, MIRRORS, LEVERS
ORIGINAL STATOR & R/R 14.5v
DEKA MF AGM ETX15L
Best Auto/Moto Insurance | Motorcycle Protection Today | FREE Trade-In Quote
The Reanimater
Join Date: Apr 2009
Location: A Little Town Along I-5 in Northern California
Posts: 847
I even wrote to him and told him I think he missed marked this by $200.00
That I could buy a brand new one at my local Kawi dealer for 31.50
He didn't respond back.

He's also on Amazon with the same amount and he's not alone. There's another one on there also.
---
JaY
"Veronica"
2002 VN750 Vulcan
Rebuilt Engine
ACCTs lubed w/TOC Springs
Pick-up Coils Gapped at .018"
Splines Lubed
Deka MF AGM EXT15L Battery
NGK Iridium IX Spark Plugs
R/R Relocation Fix
New Rear Rack
Stock Seat Repadded
Ext-BackRest
Members who have donated towards server costs
Join Date: Dec 2008
Location: Monroe, LA
Posts: 4,706
And to top it off, Clymer manuals STINK, IMHO!
---
I'm keepin' all the left over parts. I'm gonna use 'em to build another bike!
_____________________________________________
"Black Beauty"
1989 VN750 acquired December, 2008, 6,711 miles
Currently 23,298 miles
Old Blue
2001 Honda CMX250 Rebel acquired July, 2008
1987 VN750 project bike, acquired August, 2009, 33,000 miles and balancer sticking out of the case, currently awaiting attention and parts
Simple Solutions
Join Date: Jun 2008
Location: SEQUIM, WA
Posts: 965
230 what a deal... ill sell u mine for 200 even... pages highlighted and dog eared for easy find engine tear down and rebuild....
---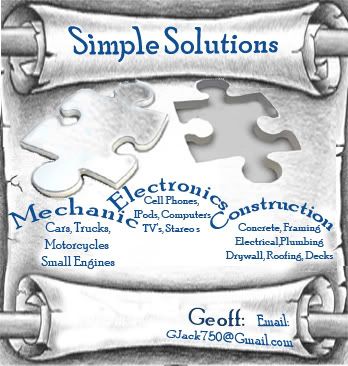 Stator #3
MF AGM
DeGoated
Ears Shaved
R/R relocated
Rebuilt
She's worth her weight in GOLD
If u dont have it already Here is the
Service Manual
How To
Test the Stator
CWO3 Navy (Retired)
Join Date: Sep 2008
Location: Maryland
Posts: 722
You can have mine for $175, I have greasey fingerprints on the pages that you'll use the most so they are easy to find.

The Kawasaki Manual is much better and cheaper, it's a real steal at $15 when you can find them.
---
The Flag on my bike honors those who serve our Country and those who have served!
At Least I Can Spell!
Join Date: Jan 2009
Location: Monroe, NC
Posts: 615
150, but that's as low as I go!
---
Michael
2002 Nomad 1500
VROC #29972
----------------------
Members who have donated towards server costs
Join Date: Apr 2008
Location: S.E. Michigan
Posts: 2,850
Pbbt. I have a good condition one, with a complete maintenance/repair log in the back, (only matches my bike-sorry) that I'll let go for $60 INCLUDING shipping and a bottle of White-Out.


(you really gotta wonder what the hell he could possibly thinking)
D2u
Join Date: Mar 2009
Location: S.E Michigan
Posts: 175
LMAO I bought mine last year online new for $23.95,and i wont part with it for less than $149.99 lol. Is that guy for real?
---
1992 VN750 22,350 miles 18,700 when I bought it last year 04/17/2008
Streetshield EX
degoat
drilled mufflers
splines lubed
Capped (soon to be coaster)
Custom Grips
Wide blade levers
Throw over leather saddlebags
Deka MF AGM ETX15L
NGK Iridums
DIY Brackets,and highway pegs
To do list.
custom seat
teardrop mirrors
DIY Floor boards
Senior Member
Join Date: Jul 2008
Location: Miami, FL
Posts: 409
If you read the fine print, I believe it comes with both the bike on the cover and the roadway the bike's sitting on. It's a steal, for sure.
---
Scheherazade
'86 VN750
MF Battery, Iridium Plugs, RR relocated, Voltmeter, 170/80/15 Kenda Kruz rear tire, DIY Samsonite hard bags, DIY shaved seat with Beaded seat pad ('cause that's how I roll) and the dreaded STATOR CHANGE.

Shining Black Bess '86 VN750, retired for parts after a fried stator and being knocked (kee-runch) in her parking spot.
and the Adventure Cycle
Join Date: Jun 2004
Location: Western PA
Posts: 6,138
LMAO!!
No wonder they've gotten well over 400 negative FB's in the last year!!!
---
AKA: Tim & 'The Adventure Cycle' VROC #24567, NEVROC, SteelCity VROC
"When life throws you curves,
Aim for the apex."


Author Unknown