Pulls good but farts at 40
---
Been lurking a bit here and all the posts have been a big help. In my newbie post, told y'all picked up a 93 with only 2000 mi. on her. She is now fair running condition after coating the gas tank innards, cleaning the carbs, fluid changes, AGM battery, relocated RR, tires and a spline check. Idles great, starts right up, pulls hard, butt,,,,, when I'm just maintaining speed it sounds and feels like it's miss firing. And farts, and that's embarassing. Thru the exhaust, so not backfiring. About 4000 RPM.
OK, so I want to ride with my Harley friends and show them how fast it is and how I can U-turn way quicker than them. I'm just not going to untill I get this passing of the gas rectumfied. Stone stock CA edition, NOT degoated, NOT coastered, NOT shaved. Plugs look great, nice color. Want to get her running right and soon cause it's great riding weather out here. I haven't been thru a full tank of gas yet but there is some Seafoam in it allready. Any thoughts, ideas? Thanx, George
Simple Solutions
Join Date: Jun 2008
Location: SEQUIM, WA
Posts: 965
question one can u pull past the 4,000 rpm hole?? did u clean your carbs yet? when u lined the tank did u pull the petcock with the screans? another check does it do it in neutral? could be electrical if the whole is at a perticular rpm it could be a bad connection resinating through the vibration of the motor at that rpm there are a lot of possibilities....

A buddy of mine once suggested to pull the boot off the carb and rev it up to a high rpm then cap the carb with the hand for a sec and let it go this will create a large vacume in the carb and pull the debris through... another thing is spray carbs with a $h!t load of carb cleaner and maybe a lil bit with the bike running
these are all quick fixes assuming u didnt clean the carbs already im guessing u have a lil sediment in one of your jets....

now when u start the bike touch the pipes by the head and see if they are both gettin hot (im sure they bit are cause one cylinder is diffinatly noticable if its not firing but the bike will run)

keep us informed im sure we will have this ironed out shortly

oh and for the harley riders kick it down a gear and keep the rpms at 5000 they wont be able to hear your bike over theres anyways and they will have theres runnin cause they own a harley but the best part is when they have to shut down cause the air isnt keepin the bike cool enough
---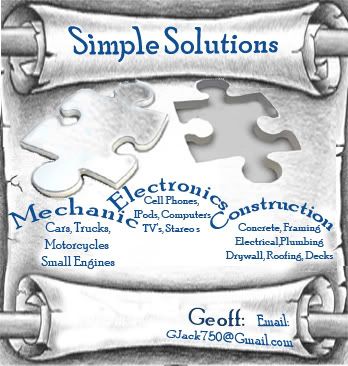 Stator #3
MF AGM
DeGoated
Ears Shaved
R/R relocated
Rebuilt
She's worth her weight in GOLD
If u dont have it already Here is the
Service Manual
How To
Test the Stator
The carbs have been disassembled and cleaned. At 60-80 it doesn't seem to do it. We can split lanes in CA and that is when I notice it. You're on and off the throttle, the cars are next to you so when it does fart the sound gets bounced right to you. I just had to fill up so only got about 30 MPG. Butt then I'm on the throttle alot. It's not at a particular RPM butt doesn't seem to happen over 5000 RPM. It doesn't have a good throttle responce at the lower RPMs such as, you're taking off from a stop and turning onto a cross street. The RPMs are lower, the throttle is being feathered for the turn, now you're straightening up the bike and opening the throttle harder. There is a hesitation and then BAM she's off and running. Not a good transition of power. I know I've got to get more miles on her and pay more attention as to when it happens. Thanx again, George
Simple Solutions
Join Date: Jun 2008
Location: SEQUIM, WA
Posts: 965
we can move to electrical gounds? plugs installed with anti sieze and clean holes? check the voltage at the coils (red wire).... and have u tried the more expensive iridium plugs?
---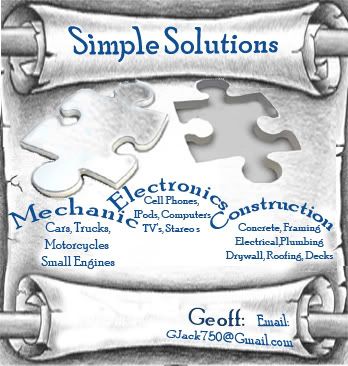 Stator #3
MF AGM
DeGoated
Ears Shaved
R/R relocated
Rebuilt
She's worth her weight in GOLD
If u dont have it already Here is the
Service Manual
How To
Test the Stator
I think I am narrowing it down. The rear cylinder slows quite a bit when you pull one plug wire and an inconsistant spark when grounding it. Not so with the front. So now I'll go thru posts dealing with the ignition and give my ignitors a test. It is missing at all speeds just more noticable at 40 or so.
Old Truck Junkie
Join Date: Jul 2007
Location: Roby Texas
Posts: 4,133
You mentioned the it is stock and not coasterd. This bikes have reed valves that allow fresh air into the exhaust at desseleration. This is for emmissions, this helps burn unburned fuel in the muffler system. This is not a malfunction. Some people like it, to some of us it is annoying.
---
02 honda sabre 1100
Junior Member
Join Date: Apr 2009
Posts: 1
I too had the problem of my bike feeling as if it was missing at around 4000 rpm. After doing some reading in here found out my problem was solved by checking my breather tube, (which was pointing down toward the back of the bike) and pointing it toward the front. This solved my problem and have not had anymore issues.