torn
---
I could be a 2001 750 vulcan owner. I don't ride much and currently own a Honda rebel 250. It's a nice bike but a little to small. I found an 01 vulcan for a reasonable price. Problem is it currently has 51k mi. on it. That seems like a lot to me. Like I said I don't ride much so it's not likely I'm going to put a lot more miles on it (probably less than 2k a year). I was just wondering if anyone has that many miles on a bike like this and is it holding up ok? Owner says he has logged all maintenance and has done it periodically. Bike looks very clean for it's age. Any help making this decision simpler would be appreciated. If I don't buy this one I will probably keep looking. I'm leaning towards finding a nice 650 Shadow.
HAWK
Join Date: Feb 2006
Location: Chicago land
Posts: 2,576
That is a good amount of miles but there is 750's out there with more.
---
Chad Falstad "Hawk"
Vroc #17649
2011 HD Ultra Classic "angel"
2001 Nomad 1500 Sold March 2012
2001 VN 750 "Sold June with 2008 with 21,000""Serinity"
Simple Solutions
Join Date: Jun 2008
Location: SEQUIM, WA
Posts: 965
buying what i like to call unknown miles is always 50/50 he has maintenince records and there is 2 ways to look at it one the PO drove out the kinks or 2 the PO is getting rid of problems 51K in that new of a bike the guy like to ride most riders that like to ride take care of there stuff...

My old kawasaki ex 500 i put 100 , 000 miles on it in 3 years .... and the most amount of miles ive seen on a bike is somewere around 250,000

The fact that this forum exsist i would get the vulcan not to mention its a sweet ride!!!
---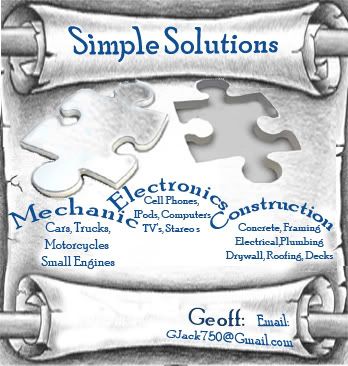 Stator #3
MF AGM
DeGoated
Ears Shaved
R/R relocated
Rebuilt
She's worth her weight in GOLD
If u dont have it already Here is the
Service Manual
How To
Test the Stator
Senior Member
Join Date: Jul 2008
Location: Titusville, New Jersey
Posts: 6,432
Well its a 2001 with 51k on it so it was riddin quite a bit. If the maintenance log checks out, I would assume the owner took good care of it considering how often he/she seemed to ride it. You also say that its "reasonably priced" and that your not going to ride it that often. Like you said, you're not going to add that many more miles to it so the mileage shouldn't be a huge problem, provided the bike checks out. I would check the maintenance record, check the oil, take it for a spin, and listen to her. She should tell you if there's anything wrong with her. Try to pay attention to how she shifts, she may need a new clutch. Also, make sure you check the tires. With that much road under her, if the tires aren't relatively new (around 1 year old or younger) you may be able to negotiate new tires out of the guy. Tires can be expensive and with THAT much riding, the owner should have put new ones on to really sell it.

New Vulcan-brothers are always welcome so best of luck and let us know what you decide...
Join Date: Nov 2008
Posts: 38
I've got 60,710 on a 1990 with no major problem so far (knock on wood) and plan a trip out west. If the PO keep his maitainance up there shouldn't be too much of a problem.
Members who have donated towards server costs
Join Date: Mar 2006
Location: Kyle, Texas
Posts: 4,054
I know of a couple vn750's that are still going strong with over 100K miles on them. Getting a bike with miles isn't a big deal if the oil was kept changed and the splines were kept lubed. And again, having this site makes owning one of these in just about any shape a more relaxed and doable experience. I wouldn't be that concerned with the mileage if the bike checks out and is in good shape, especially if I wasn't going to put 8-10,000 miles a year on it myself. If the price is right, and it checks out, I'd go for it.

I would ask him some specific questions to feel him out on his knowledge of maintanance on the bike, like if the splines have been kept lubed, if he's ever had carburetor problems, charging system issues, iridium plugs, MF battery etc. If he's ridden it that much it probably hasn't had time to get any varnish in the carbs! Good luck!
---
Fergy
Kyle, TX VN750.com member #707 VROC#19556
2002 VN1500 Classic
Spline Lube Procedure, with photos,
R/R Relocation
and
Coil Mod
Rusty Tank Cleaning!
Electrical Fault Finding Flowchart
SEAFOAM JUNKIE!
torn
---
Thanks for all the input. Fergy, you're right on. Splines have been kept lubed. One ignitor was recently changed. Carbs were cleaned and tuned in spring of last year. I'm going to look at it this Saturday. I'll keep you posted on the outcome. Thanks again.
Simple Solutions
Join Date: Jun 2008
Location: SEQUIM, WA
Posts: 965
welcome aboard and congrats on the new scoot...
---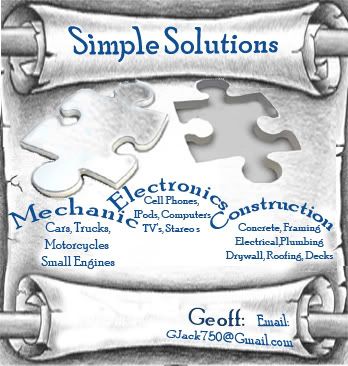 Stator #3
MF AGM
DeGoated
Ears Shaved
R/R relocated
Rebuilt
She's worth her weight in GOLD
If u dont have it already Here is the
Service Manual
How To
Test the Stator
Senior Member
Join Date: Jun 2006
Location: Springfield MO
Posts: 659
Better one that's been ridden and maintained than one that sat in a shed for 8 years with old gas in it.
---
"Shutting up rarely leads to anything bad"
Joe McAdoo
Springfield, MO
[email protected]
VROC # 28175
-2004 Vulcan 1500 Classic 22000 miles
-1995 VN750 (Back home again!) 25000 miles
-1995 Suzuki DR350 Dualsport 1720 miles
Linkmeister Supreme
Join Date: Aug 2008
Location: Lethbridge, Alberta, Canada
Posts: 7,960
Welcome aboard grizz. Go to the Vulcan verses forum and read through the thread about buying a used vn. Make a list to remind you what you want to ask the seller. I hope you are a new Vulcaneer by the weekend.
---
Gordon
1991 VN 750 -"
Cosmic Lady
" or "
Bad Girl
"?
Purchased May 16, 2008
Approx.19,300km (12,000 miles)
H-D windshield
Relocated R/R
MF-AGM battery
Fiamm Freeway Blaster horns
F&S luggage rack and engine guard
Kury Offset Hiway pegs
July 13, 2016, Riding on the DARKSIDE now, Classic Radial 165/80-15
TOP TEN THINGS A NEW RIDER/OWNER SHOULD DO.
Click on link.
https://www.vn750.com/forum/11-vn750-general-discussion/9127-top-ten-items-you-would-suggest-new-owner-do-his-new-ride.html