Member
Join Date: Mar 2009
Location: Spirit Lake, ID.
Posts: 31
Any other vulcan tanks fit a 750?
---
The laughing stock of the Vulcan forums has done it again. After a failed attempt at doing some cheap dent removal (see posting under epuipment wanted) I am in need of a new fuel tank for my '99. Will the tanks from the 800 or 1500 vulcans fit (easily) on the 750's?
Any suggestions on finding a used tank besides e-bay?
I'll be in the garage beating this tank if you need me
Members who have donated towards server costs
Join Date: Dec 2008
Location: Monroe, LA
Posts: 4,706
No need to go into embarassing details, but are you sure it can't be fixed? If yes, try used cycle parts dealers if you don't like ebay. Maybe someone here has an extra for sale? Seebeeare modified a larger tank to fit his VN7XX. Don't know of any that will swap over without modification.
---
I'm keepin' all the left over parts. I'm gonna use 'em to build another bike!
_____________________________________________
"Black Beauty"
1989 VN750 acquired December, 2008, 6,711 miles
Currently 23,298 miles
Old Blue
2001 Honda CMX250 Rebel acquired July, 2008
1987 VN750 project bike, acquired August, 2009, 33,000 miles and balancer sticking out of the case, currently awaiting attention and parts
the 900 is the easiest tank to modify to fit our bike...but you need a welder and a little bit of fabb skills.
Simple Solutions
Join Date: Jun 2008
Location: SEQUIM, WA
Posts: 965
Agreed with slim, i put a vulcan clasic tank on but i had to weld a pice of iron pipe to the frame, change the fuel lines and flip the ears..... but with about 20 in materials i had it on in a lil over an hour.... alll things seemed to function (including the fuel gage) had to extend the wire out of the tank... but i didnt even get a full tank out of her should have got an extra 100 miles a tank.... best of luck but if your looking for a quick easy fix go with stock.... the thread for pics was it worked,,, not to detailed but i'lll be more then happy to walk u through it
---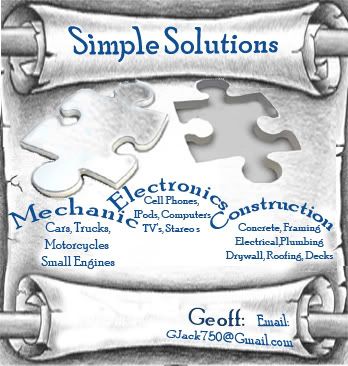 Stator #3
MF AGM
DeGoated
Ears Shaved
R/R relocated
Rebuilt
She's worth her weight in GOLD
If u dont have it already Here is the
Service Manual
How To
Test the Stator